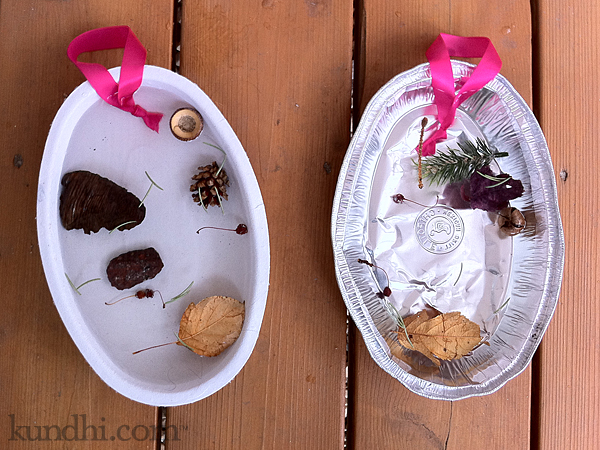 Tomorrow is our second snow day in Lincoln. All of our waking hours since Monday afternoon have been dedicated to crafts: drawing, coloring, cutting, pasting, stamping and sticker-ing. (Every creation has been adorned with at least one heart sticker. It is February, you know.) It's been more intense than my 24 hours of craft weekend.
So far the only planned project has been ice sun catchers. Yesterday we put bits of my daughter's nature collection in some containers from the recycle bin and added water. It didn't take long for them to freeze and she's been asking all day to hang them up outside. I managed to convince her to wait until the 30+ mph winds are gone so they don't crash on the deck and break into pieces.
Tomorrow we're making a groundhog puppet and Valentine's Day cards. If she's off on Thursday, I just don't know what I'll do.
project details: The sun catcher and groundhog puppet projects are from our favorite winter craft book, blogged about here and here. I'll be taking pictures of our Valentine's Day cards and posting a tutorial later in the week (hopefully!).