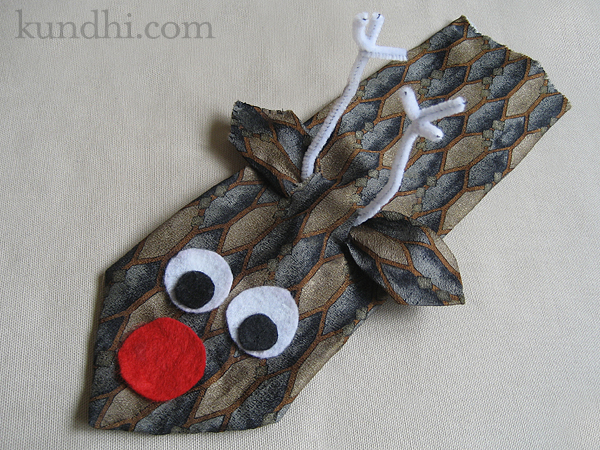 Last week I got this great book out of the library called Crafts to Make in the Winter. The first one we tried was the Reindeer Puppet. The instructions were clear and it was really simple to make. We'll definitely be making more projects out of this book and checking out the other seasons, too.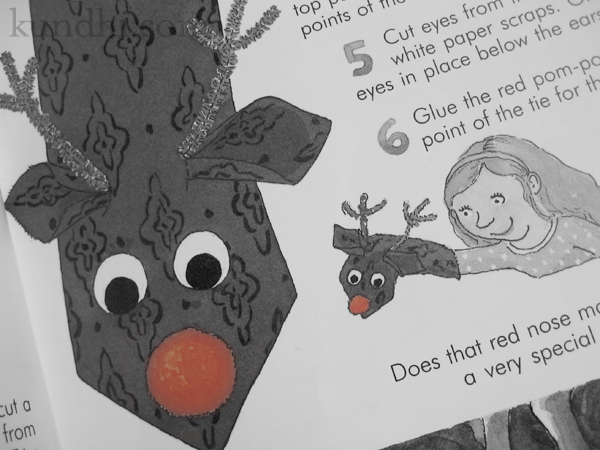 I didn't anticipate how much love this little guy would get, though, and silk ties are kind of slippery. He kept losing his eyes and once is ears slipped out! I wound up tacking down everything with a few stitches so he would hold up. Now he can join in all the reindeer games at our house and not feel self-conscious.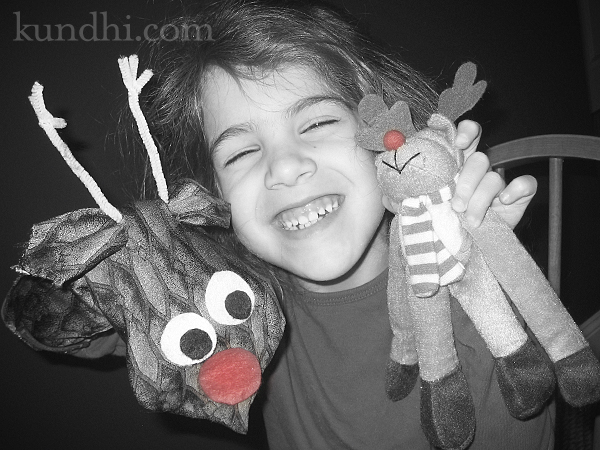 thrifted: I bought two ties at the thrift store last week so my daughter could make one with her friend. All of the other supplies were from my stash.
Have you been working on any seasonal crafts? Share in the comments!
Don't forget to check out other finished projects over at the Fave Crafts blog.