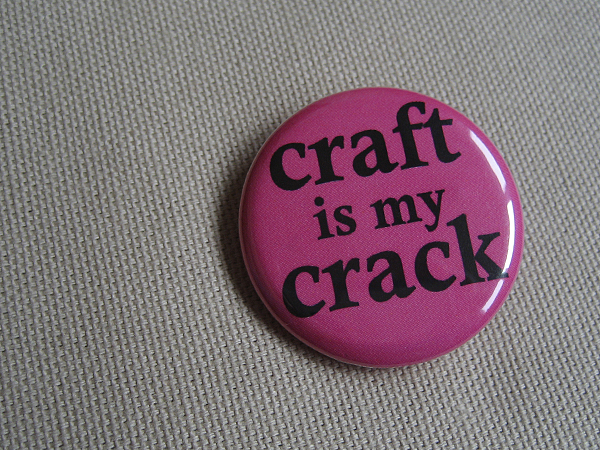 Some enjoy 24 Hours of Le Mans or 24 Hours of Daytona. I prefer 24 Hours of Craft. Last weekend I attended another local craft retreat. It was just as much fun as the first one. I brought my sewing machine this time and was very productive.
• finished a beach blanket wedding gift
• used the Big Kick for the first time to patch my daughter's jeans
• sewed half of a rollie pollie (bean bag chair)
• hemmed a pair of my daughter's jeans
• taught friends how to unravel a sweater for yarn
The one thing I kept thinking all weekend was sewing [insert any craft here] isn't hard. Finding time and space to get a project finished is the challenge. No one played with the on/off switch on my machine or jumped up and down on the fabric I had laid out on the floor. I didn't have to stop and make food or put anyone to bed. I worked from 1 pm to 1 am on Saturday and then after breakfast on Sunday until checkout.
Thank you Kaitlyn for organizing this event and for the super cool pin. The weekend was just what I needed to get my sewing mojo back.