My daughter is still obsessed with this craft book. She reads it every day, carefully studying the projects and pictures.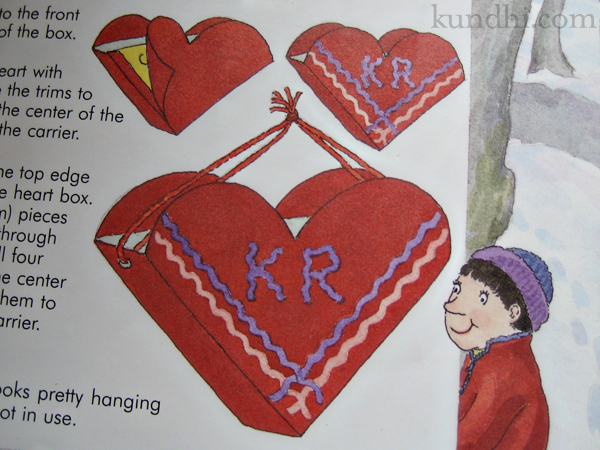 This week she insisted we make the Valentine Card box. Our entire stash of construction paper has been cut into colorful snowflakes, so we made a white heart (which is "the color of snow!"). She added a few squiggles and now we have a Christmas Card box.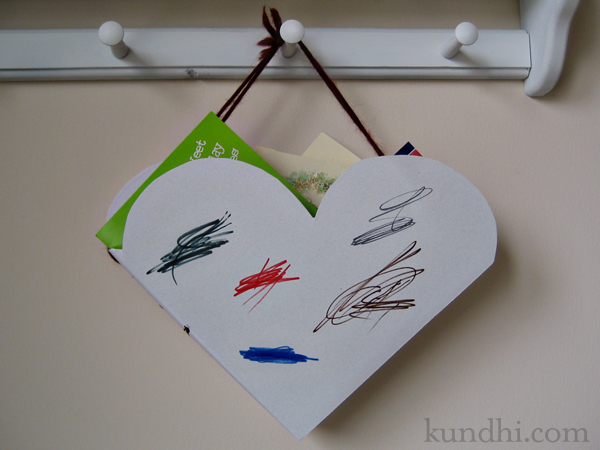 The cutest part: she takes this little box around the house and "delivers" all of the cards to her stuffed animals. Then she goes around and picks them up like our mail carrier.
recycle: Cereal box from our recycle bin, paper and yarn from my stash.