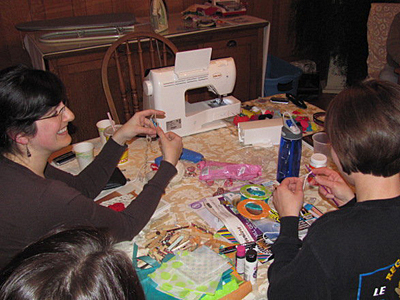 I spent this weekend thrifting and crafting and it was lovely! My friend Kaitlyn of Owl People organized a getaway at a local bed and breakfast for those of us who needed some time away from home to concentrate on our work.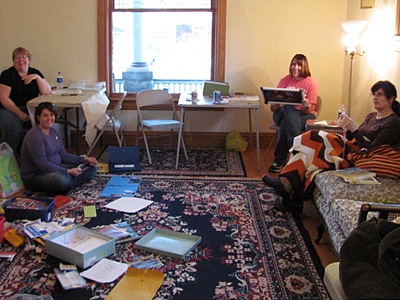 Before the event, Kelly of refibered and I met up for some early morning thrifting. (I think Goodwill's 99 cent sale has officially become a standing date for us.) Then we headed over to the B&B for an afternoon and evening filled with creativity. So many crafts were represented: crochet, cross stitch, sewing, scrapbooking, decoupage, floral arranging. The next morning, Kelly and I checked out a Flea Market/Antiques Show before heading home.
This was such a great idea and everyone who attended insisted this be a biannual event. I know I'll definitely be attending again!