The day before Christmas Eve, my friend Emily came over with coffee, a quilt top and some flannel. Her sister made this super cute quilt for her daughter Zoe. Emily wanted help with putting it all together. My husband and daughter were out Christmas shopping, so we had the whole house to ourselves. It was a perfect, crafty afternoon. We sipped lattes, pressed seams and pin basted.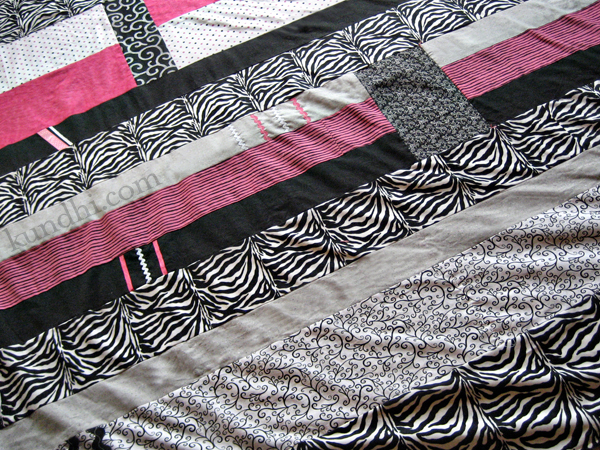 The construction was pretty simple. We just squared everything up right sides together. Sewed around, turned right side out, clipped corners and top stitched around. Emily is going to tie the quilt with pink embroidery thread on her own.
I love the little details Emily's sister added, especially zig zagging the ric rack onto the blocks. The polka dots and zebra print are both sweet and funky.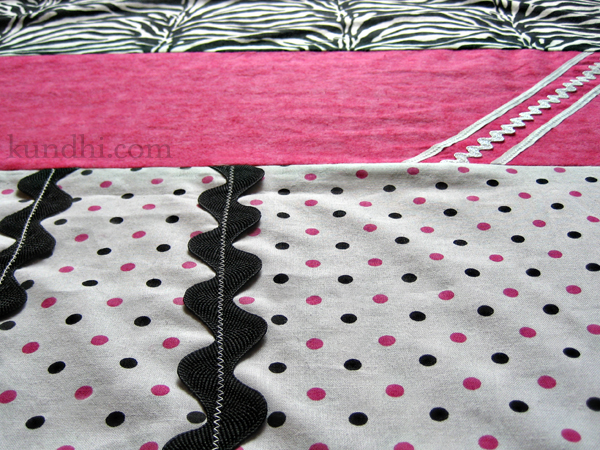 It's amazing how fast this went. Just like at the craft retreat, I am reminded how nice it is to work without little feet running around on my work. I'm also inspired to make something similar on my own. Thanks for a fun afternoon and the inspiration, Emily!