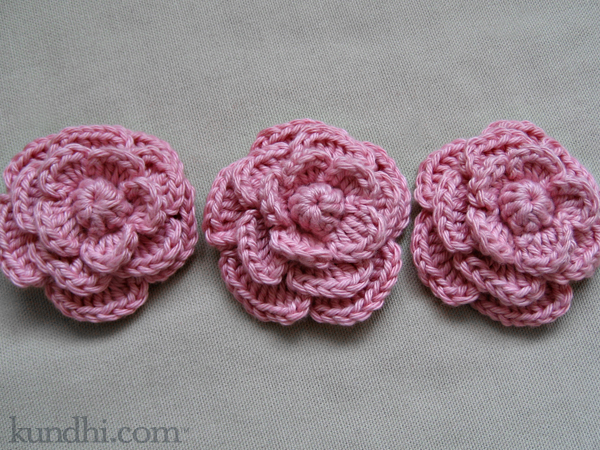 Did you get roses for Valentine's Day? Some of my daughter's teachers did.* This is probably the cutest crochet flower I have ever made.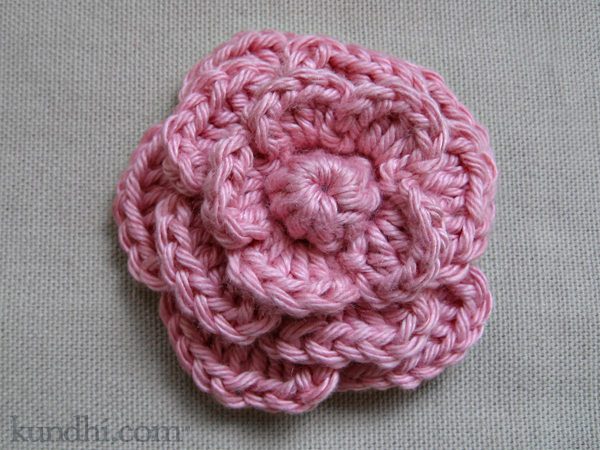 I made them out of all types of yarn. I think the pattern looks best with cotton.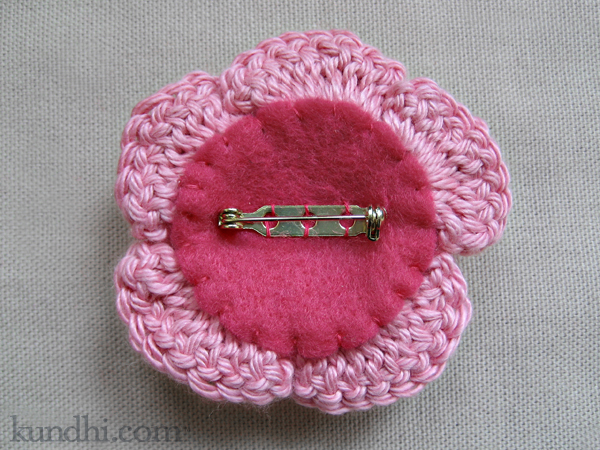 Only problem with these and other tiered flower patterns is that they don't have a flat back for the pin. I used a piece of felt to even out the back and tacked it securely to the flower before stitching around.
project details: Pattern from Crochet Embellishments. All of my supplies were from my stash.
*A few of her teachers received flower pins last year. This year I made them bookmarks with tiny crochet hearts.