Am I going to make these pins for my daughter's teachers every year? Possibly. They are my favorite crochet flower.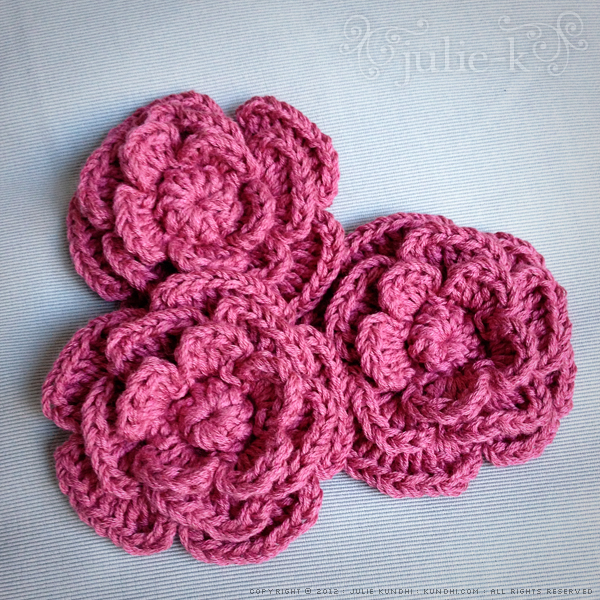 This year I did a little something different with the backing. Instead of just sewing it on to the felt, I snipped two holes and poked the pin portion through. That way you don't have to see the bracket on the back (like last year's pins).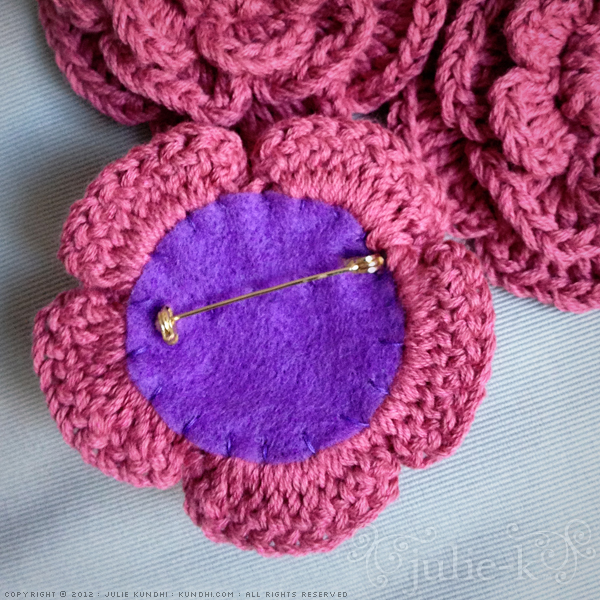 I can't believe how long it took me to figure that out!
Did you do anything crafty for Valentine's Day?
project details: Pattern from Crochet Embellishments. All supplies were from my stash.