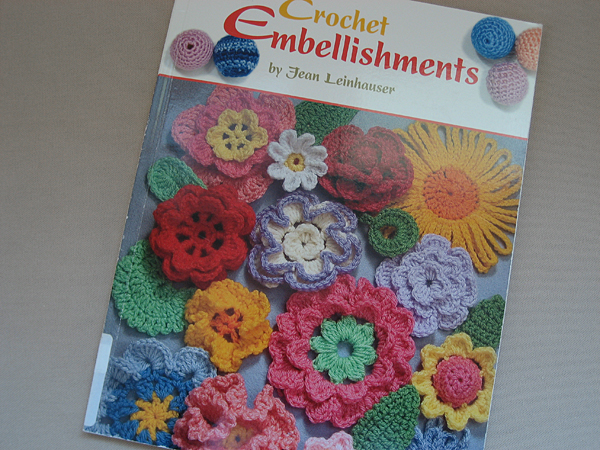 I've seen this book around the blogosphere, but nowhere nearby to take a closer look. I had to get it through interlibrary loan and it's now on my wish list.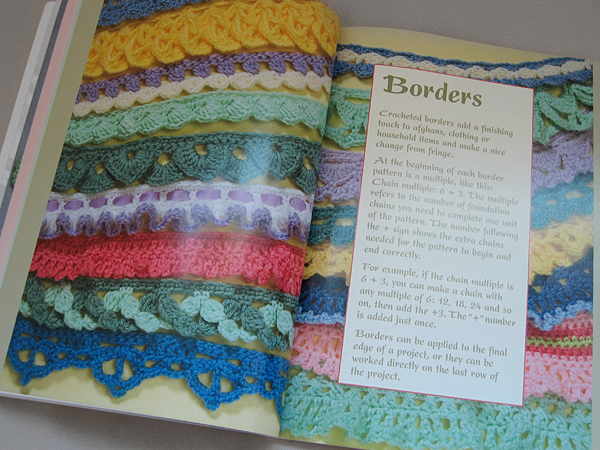 The book design isn't the most spectacular. In fact, it looks a little dated. The content is pretty amazing, though. You'll find "borders and decorative bands, dimensional flowers from life-like roses to dainty daisies, elegant tassels, charming beads, all types of fringes, versatile cords and braids, ruffles and curls."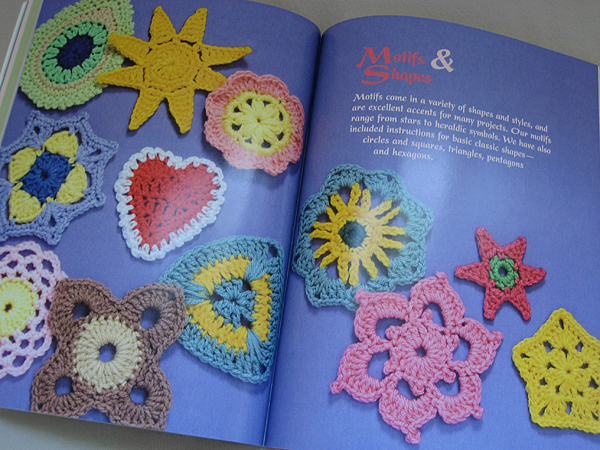 You can definitely find a lot of these patterns in other places, but it's nice to have them all in one book. If you are beginning your library of crochet references, this is good place to start.
review: Crochet Embellishments by Jean Leinhauser. There are quite a few sample pages in amazon.com if you "click to look inside."