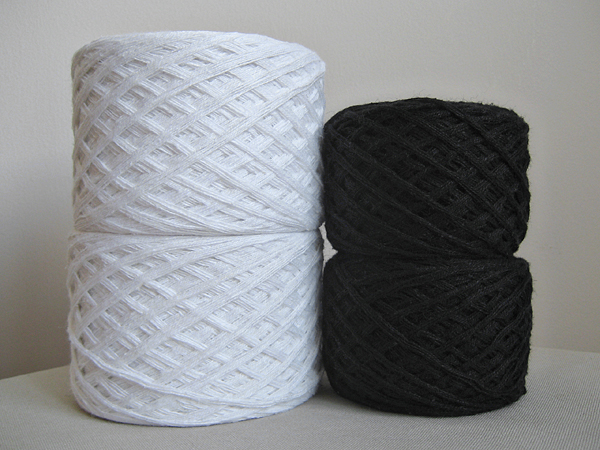 My last flurry of crochet activity left me with very little black and white yarn in my stash. It also left me with tired wrists. I confess that I haven't stitched a thing since last Saturday. I'm sure you know the feeling: one more stitch and you'll be out of commission for way too long. Although, four days is an awfully long time for me. I think Sunday's long stint in the kitchen chopping, peeling, stirring and dish washing didn't help. Neither did all of that laundry folding. See where housework gets you?
Back to the yarn. I gave away most of my "amigurumi stash" of acrylic awhile ago because I wasn't using it. I saved a few balls of neutral colors, but the Halloween critters used up most of that. I just happened to stumble across a black and white cotton/acrylic blend sweater at the thrift store yesterday. Crafty kismet! It was super easy to unravel and now I'm sitting her looking at my hook and trying to decide if I'm ready to start up again. Maybe I'll just go to bed early tonight and start fresh tomorrow.
What's in your creative space today? Check out the much more productive players over at Kirsty's blog.