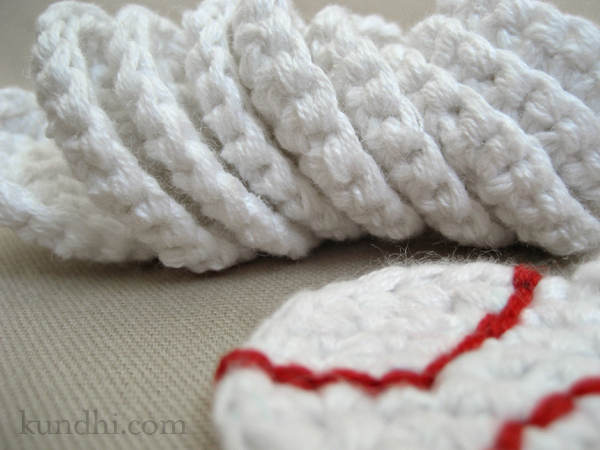 In my creative space today, I'm slowly getting back into my crochet groove. These little circles are actually baseball bookmarks for party favors. I'm thinking they would make cute Christmas ornament bookmarks — something handmade to go along with a book as a gift. Pattern coming soon.
More creative spaces over at Kirsty's blog. Enjoy the crafty goodness!
recycle: Bookmarks made from last week's sweater yarn.