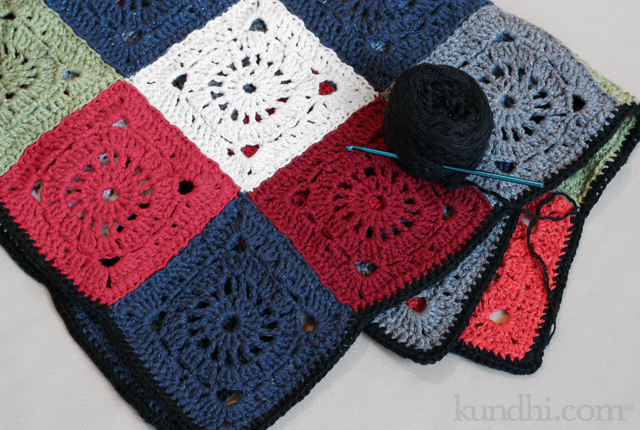 In my creative space today I'm working on the border for the wagon wheel baby blanket. It's been almost a year since I started this project. Yikes! I really lost momentum when it came to seaming the squares.
Now they're all together and the first round of the border is finished. I'm just hdc-ing around until I run out of black yarn, which was reclaimed from a different sweater. I hope to have a finished pic very soon!
What's in your creative space? Join in the fun here!