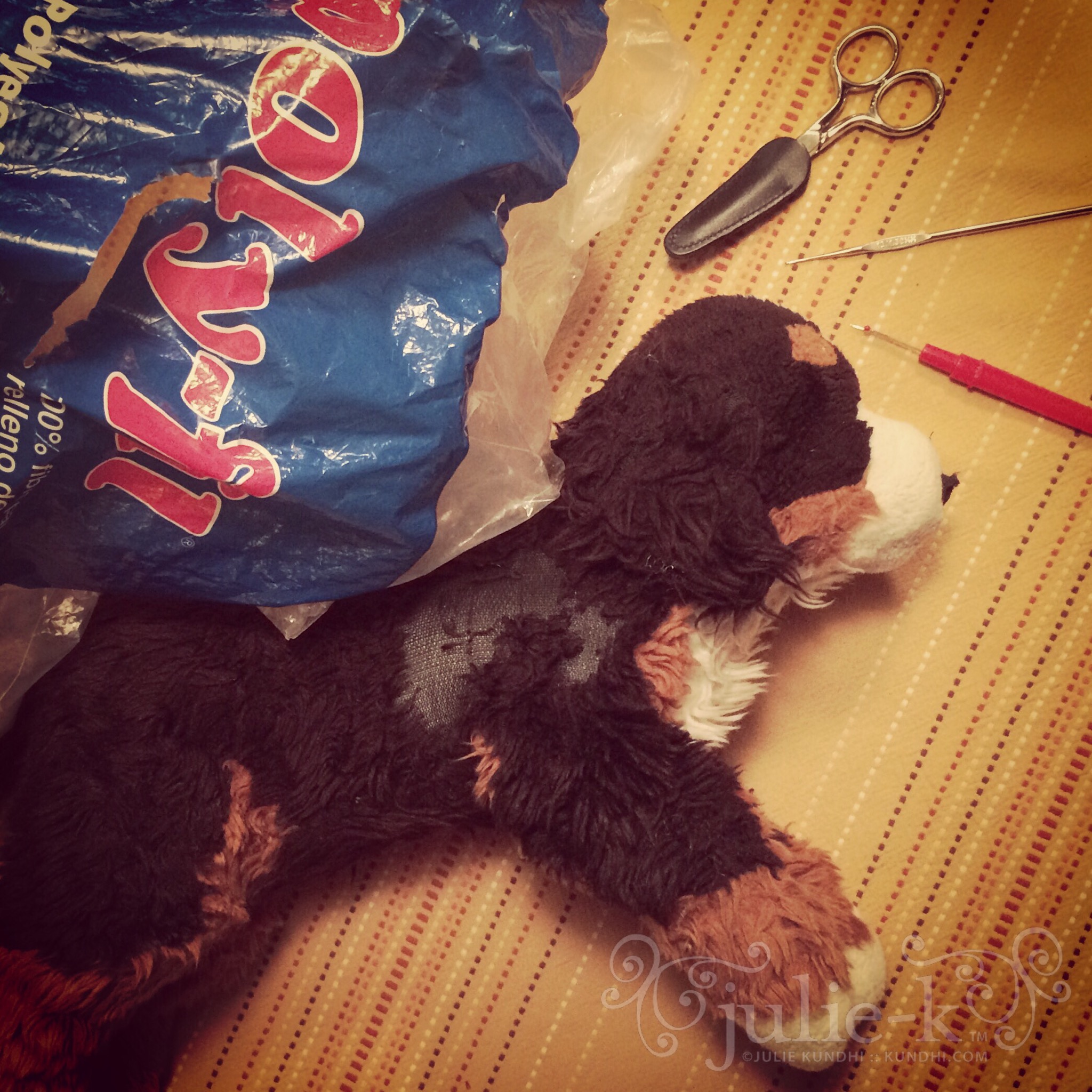 You've seen him before. Puppy was the star of my "how to fix a stuffed animal's nose in 4 easy steps" tutorial a few years ago. He was getting a little thin around the neck and shoulder area, and my daughter asked if I could add some extra stuffing.
It wasn't hard. Once I pulled apart the well-loved fur and found a seam I could open, that is. I suggested adding some reinforcement fabric to the inside, too, because he's taken up bungee jumping off the stairs and I worry about the thin spots. My daughter said no thanks.
However, she did request another nose. I think that makes number four.