Every Fall for the past few years I have gone to Neat Repeatz, one of Lincoln's largest consignment sales, looking for some cute and affordable clothes for my daughter. This is where I first learned that cute for toddler girls is anything pink or lavender covered in princess decals. I had to shop the boys section if I wanted to find anything with primary colors, trains, cars or dinosaurs.
Last week I learned that cute for little girls isn't so cute. As I looked through the hundreds of t-shirts, I found the princess theme for this age group is now "Treat Me Like the Princess I Am" and "Her Royal Highness."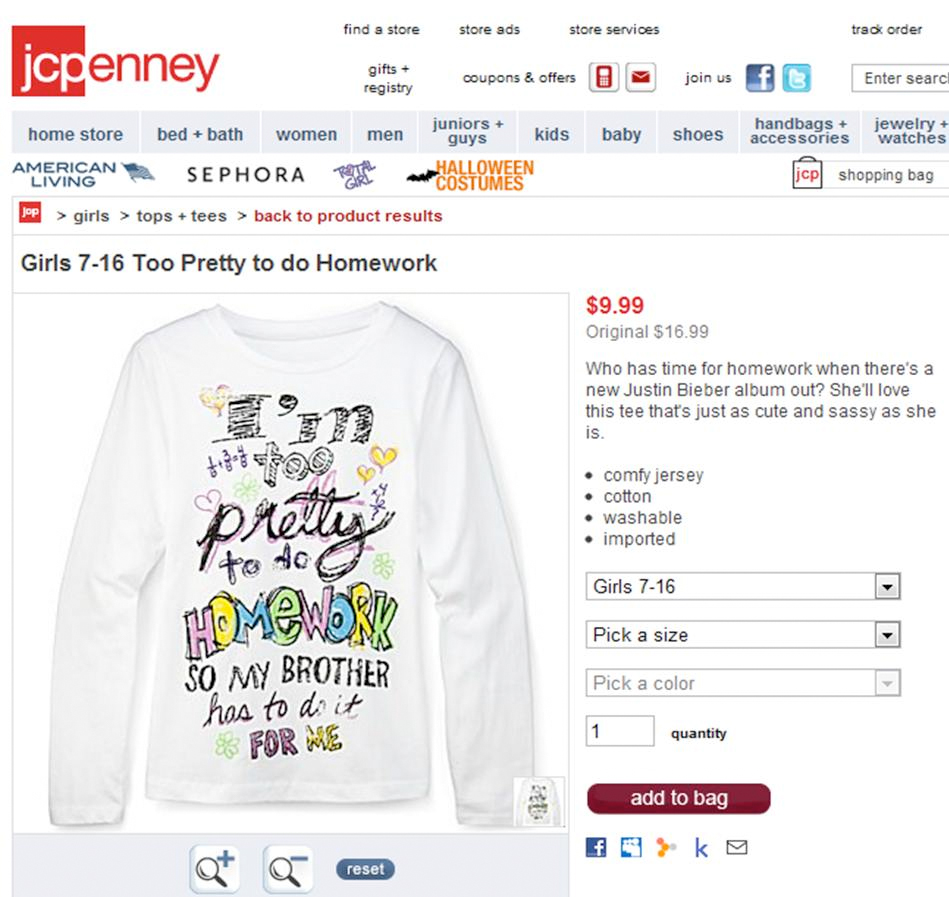 Even less cute are JC Penney's and Forever 21's back-to-school t-shirts: "I'm too Pretty for Homework, so My Brother Has to Do it for Me" and "My Best Subjects: Boys, Shopping, Music, Dancing" and "Allergic to Algebra." They have been pulled from inventory after enormous public criticism, but how they even made it to sale is troubling to me.
It doesn't stop there. I recently read Lisa Bloom's Think and discovered some scary statistics.
A quarter of young women would rather win "America's Next Top Model" than the Nobel Peace Prize, according to Oxygen Media.
Half would rather get hit by a bus than get fat, according to USA Today.
Fifty-one percent say that becoming famous is their number one or number two goal in life, according to the Pew Research Center.
Most American women can name at least one Kardashian sister, but the majority can't name a single branch of the federal government.
Seriously, ladies?
It's becoming clear to me this is no longer about finding appropriate clothing for my daughter. I have to ask, does a market filled with "Too Pretty for Homework" type t-shirts cause this problem or do the t-shirts exist because of the problem?
I also have to ask how the parents of boys feel about all of this. Are you noticing similar trends? I'll admit that I'm probably more exposed to the girl side of things because I have a daughter. Share your thoughts!
related links:
– julie-k tutorial: ruffling up some boys t-shirts
-in the news: JCPenney's Too Pretty for Homework t-shirt
-in the news: Forever 21's Allergic to Algebra t-shirt
-statistics: published on CBS's website, along with a link to an excerpt of Think