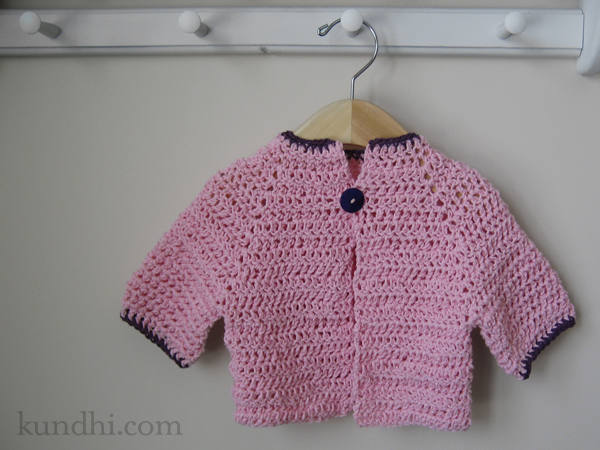 I did it! I finished the little sweater. I was really pleased with the pattern and my yarn choice. My only wish is that I could have blocked it before the shower. Oh, well. I'm sure no one else noticed.
details: Every Day is a New Sweater Day and Aunt Lydia's denim quick crochet cotton from my thrifted stash.
Check out other finished projects over at the Fave Crafts blog.