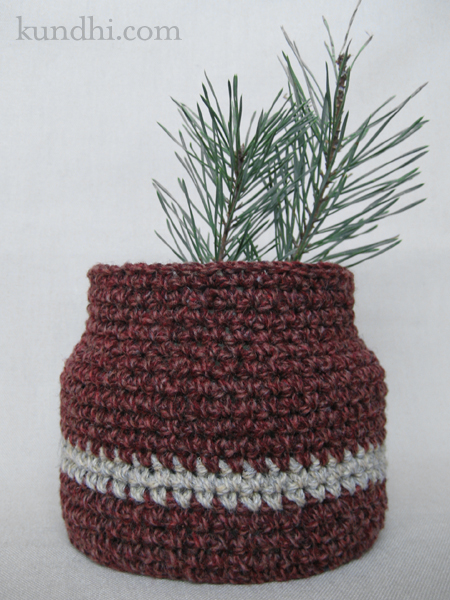 * * * * * Congratulations to the giveaway winner Shana Putnam! * * * * *
Sew, Mama, Sew! Giveaway Day is one of my favorite times of year. I love participating: both in the giving away part and the entering for giveaways part.
If you are new to my blog, let me tell you a little bit about this vase. I love to use recycled goods in my work. I've made a few of these. The plastic container has been rescued from my very own recycle bin. The yarn is from the big spool of wool. I talk about it a lot. It's a big spool.
You don't have to do anything fancy to enter my giveaway — just leave a comment on this post. I'd love it if you follow my rss feed or follow me over on my facebook page. I'd also love to hear about your handmade holiday plans. Are you making anything special?
Don't forget to visit Sew, Mama, Sew! for tons of other great giveaways. (They'll be posted on Monday morning.)
Mine will close Midnight, Central Time, December 17th. I'll ship internationally, so everyone is welcome to enter!