Hey, y'all. Sorry for the blog silence. I didn't mean to disappear. Last week was filled with Serious and Important Decisions. Some were planned, others were not. I was surprised that it affected my blogging because creativity and writing are usually how I deal with those kind of things. I did a lot of mindless crafts — thank goodness for charity blanket squares — and a lot of reading.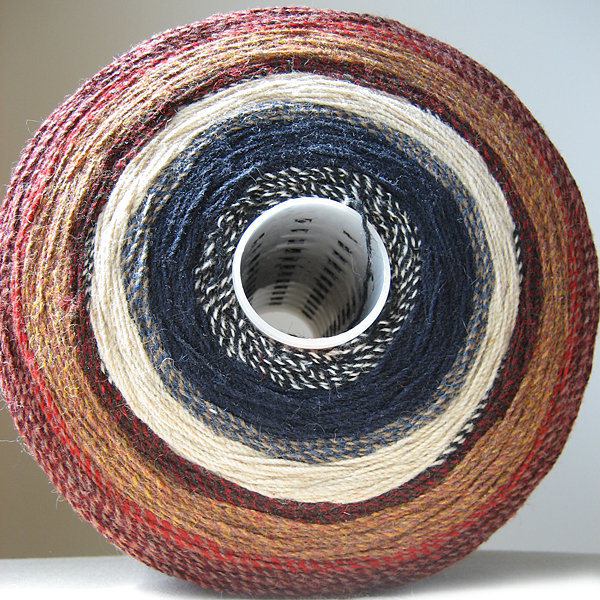 Since my last post, I've received some questions about my granny bookmark yarn. I can't think of a better way to start up the blog again than to tell you about The Big Spool of Wool.
It was gifted to me by my friend Lisa. I believe she bought it secondhand. (She's a thrifty thrill seeker, too.)
There is a lot of it.
The label says it's from Pendleton Woolen Mills.
So far I have only wound off three colors: tan, navy and red.
It smells a little sheepy, but in a good way.
It's rough to the touch, but after working with it for awhile, the lanolin makes my hands feel soft.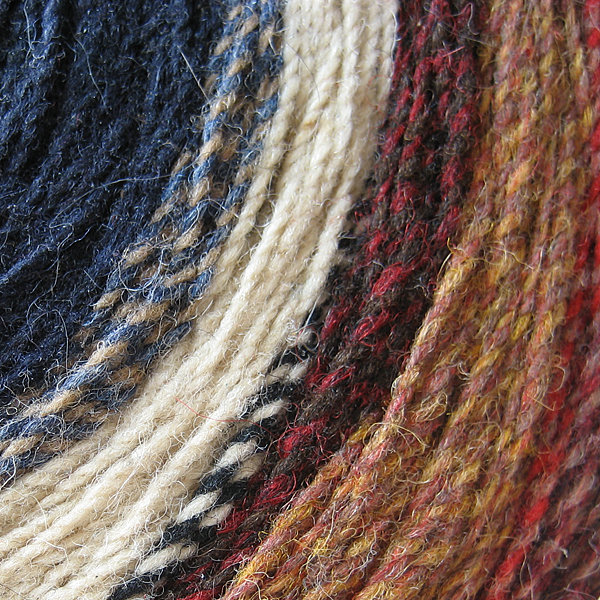 I have used it for packages, gift tags, bookmarks, flowers, vases and little boxes. I've just scratched the surface with this stuff. I wonder how long I can go before it gets passed on to someone else. Like I said, there is a lot of it!