So, what was I doing Friday evening instead of writing a blog post? Sewing! Unfortunately, I didn't finish until it was too dark to take pictures. But to make up for it, I've got a before pic for this one!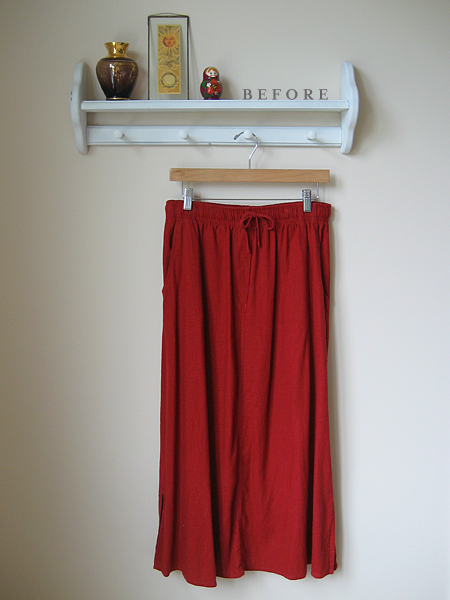 Another long skirt — this one I originally bought to use for tote bags. That was before I started refashioning. But there were a few nit picky things that bugged me about it, so I had to weigh my options.
Pros
Pockets!
Beautiful red color.
Linen/rayon blend.
Cons
Really wide elastic waistband.
Drawstring.
Faux zipper flap. (Seriously? What the heck?)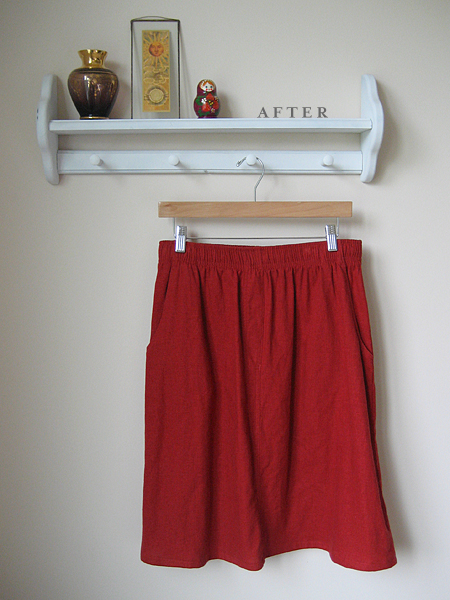 I figured I could fix two out of three and live with the wide elastic, so out came the scissors! First I cut about 10 inches off the bottom and finished it with a 1/2 inch double hem. I removed the drawstring and closed up the holes with a slip stitch. Then I tacked down that weird faux zipper flap with a slip stitch, too.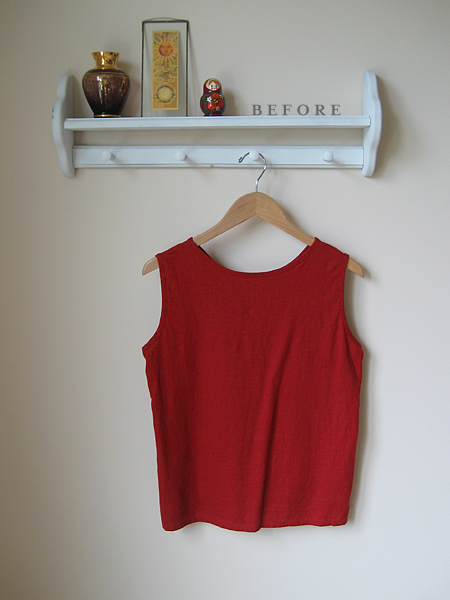 This skirt comes with a bonus matching top. I plan on using the leftover fabric from the skirt to make this a little longer. I think it might also need some shaping. Any other suggestions?
thrifted: Both of these were garage sale finds. I think it's kind of funny that I bought them to make totes and now I'm going to wear them!