I've got some tough decisions in my creative space today. I was given this beautiful hand-knit sweater from my friend Tana. It's big. Really big. Too big to be refashioned with my '80s sweater tutorial. She was thinking I could use it to make a felted tote bag. I can't bear felting it. The stitch work is so beautiful.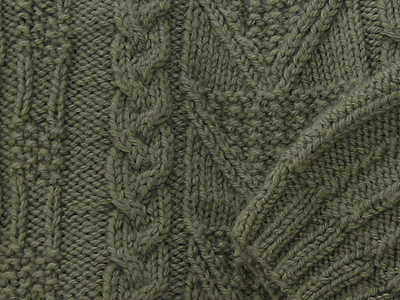 This is what I'm thinking: take apart the seams and make smaller bags out of the front and back each. I would serge the edges to keep them from unraveling. I really like the colorway of the yarn, which is Cascade 220. I think I might unravel the sleeves and use the wool for some granny square scarves.
What do you think? What would you do with it?