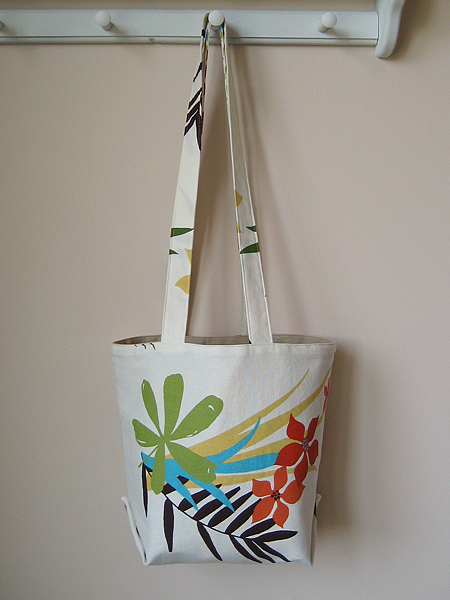 When I posted pics of my Tropical Tablecloth Tote, I received a request for a lunch tote. The bag is a little smaller, but a lot wider to hold lunch containers and a water bottle. I think it's pretty darn cute!
There are two more totes worth of fabric cut and waiting to be sewn. I admit that I wish I had this idea on my own. Anyone out there looking for the perfect tropical bag? Let me know!
. . . . .
Thank you for all of the great suggestions on the sweater upcycle. I'm seriously considering pillow cushions now, too!