When I was at my craft weekend away, one of my friends was serging a nightshirt for her daughter. Another friend was making dresses out of t-shirt scraps. I blame them for this crazy idea: a nightshirt out of a pajama top and bottom scraps.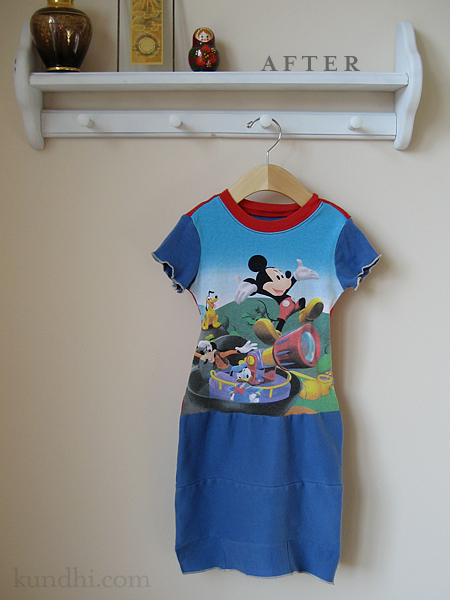 This was a lot cuter in my head and my sketches than it turned out. I had hoped the skirt would be a bit more ruffled, but there really wasn't a lot of fabric in the bottoms. I wound up piecing together the sleeves, too. (Sorry for the unstaged "before" photo, but I was really excited to dive into this project!)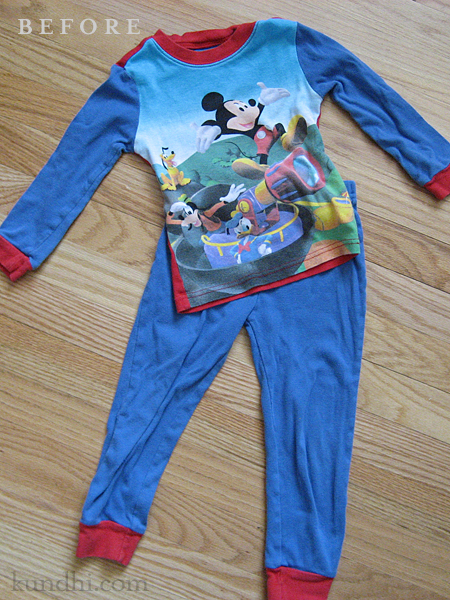 Thankfully, I tested this on the Mickey pajamas first. Although she loves Mickey, she loves her Minnie pajamas even more. I will probably use one of my old t-shirts for that refashion. I also might keep the sleeves at 3/4 length. Oh, speaking of the sleeves, check out this awesome rolled hem. Swoon!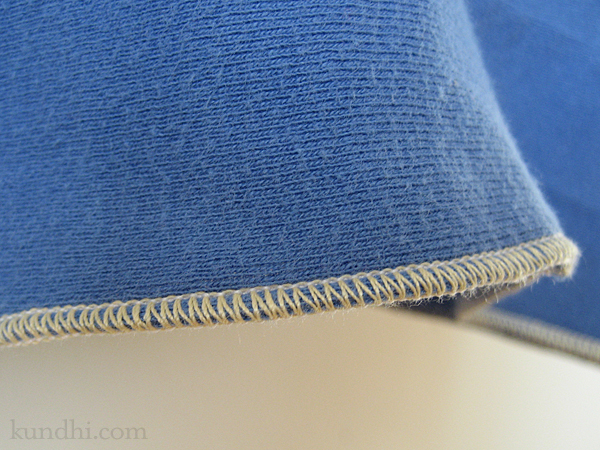 refashion: Even though the sleeves and legs of my daughter's clothes are getting too small, the body still fits nicely. I'm getting lots of opportunities to be creative!