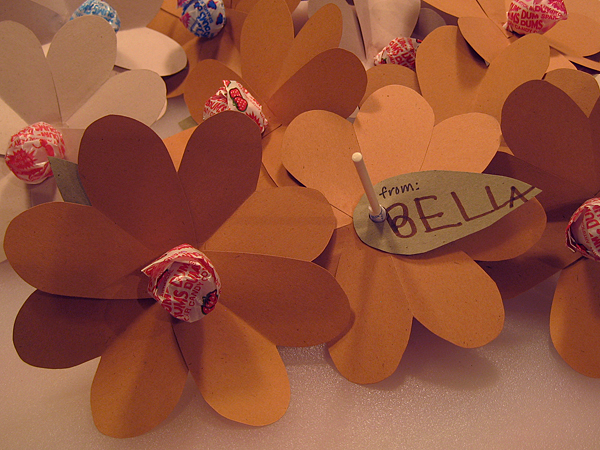 My daughter's preschool is having a valentine exchange tomorrow. Usually the rule for school treats is no candy, but this time they've made an exception: one small piece is allowed. I found this cute valentine flower on Martha's website.
The first thing I did was trace and cut out some leaves. I gave them to my daughter to sign while I traced and cut out the hearts. After she went to bed, I added the "from:" to her leaves and glued the flowers. The next day, she helped me put in the lollipops.
Even though she's too young to use scissors, I think my daughter had fun with this project. Signing her name to all of those leaves made her feel really involved.
stash: Paper from my never-ending stash of graphic design paper samples. Lollipops are always on hand around here. You never know when you need an emergency "treat."