I finally got around to finishing up my daughter's second pair of "Christmas" pajamas. We're now calling them New Year Pajamas.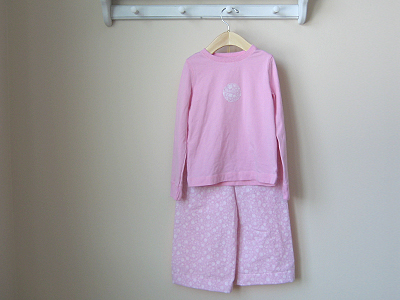 They are pink with little white flowers, but with the weather we've been having, my daughter has been calling them snowflakes. We're supposed to get more snow tomorrow. I might let her were these all day long.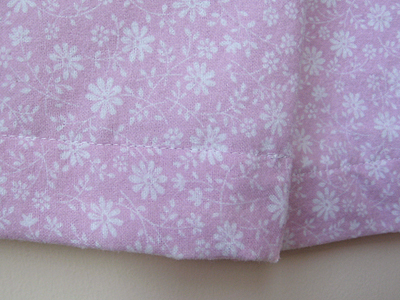 stash: I wish I could remember where I picked up this fabric. It's so soft and thick. Nice and toasty for the chilly temps we've been having in The Heartland.