I posted over on facebook that I found a brand new cashmere sweater for $3.50 and had a request for a picture. It's brown, super soft and fits perfectly!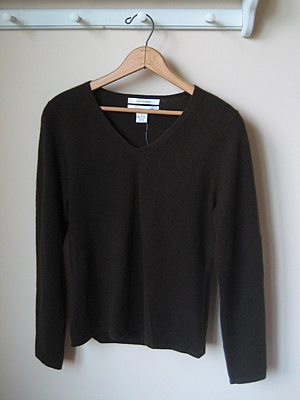 I found it at my neighbor's garage sale. I always stop by her sales because she has such cute kids clothes. (This dress was from her, too.) I was excited to find something for myself! I also came home with a few things for my daughter. I tried really hard to focus on fall and winter, but couldn't resist this sundress!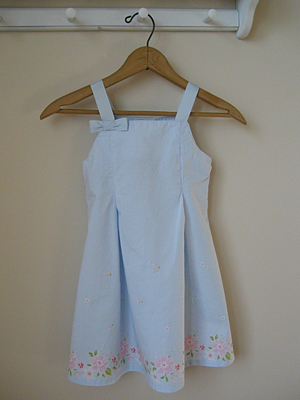 That was Thursday. Friday I went to Neat Repeatz, which is a huge kids consignment sale. This year there were so many clothes to go through! I had good luck and came home with some nice shirts and corduroy pants.
My biggest challenge was keeping my daughter occupied while I shopped. As soon as we arrived, we headed straight for the book section. After she was done "reading" what we had picked out, I wound up getting her this little electronic Cars game. It's pretty dumb and I really hate it, but it got us through! Hopefully it will settle at the bottom of the closet and we can donate it soon.