It was a Black Friday impulse purchase. My daughter loves foxes. I had intended on buying a fox oil painting kit and wound up with a fox felting kit in the cart, too. The paints have not been opened.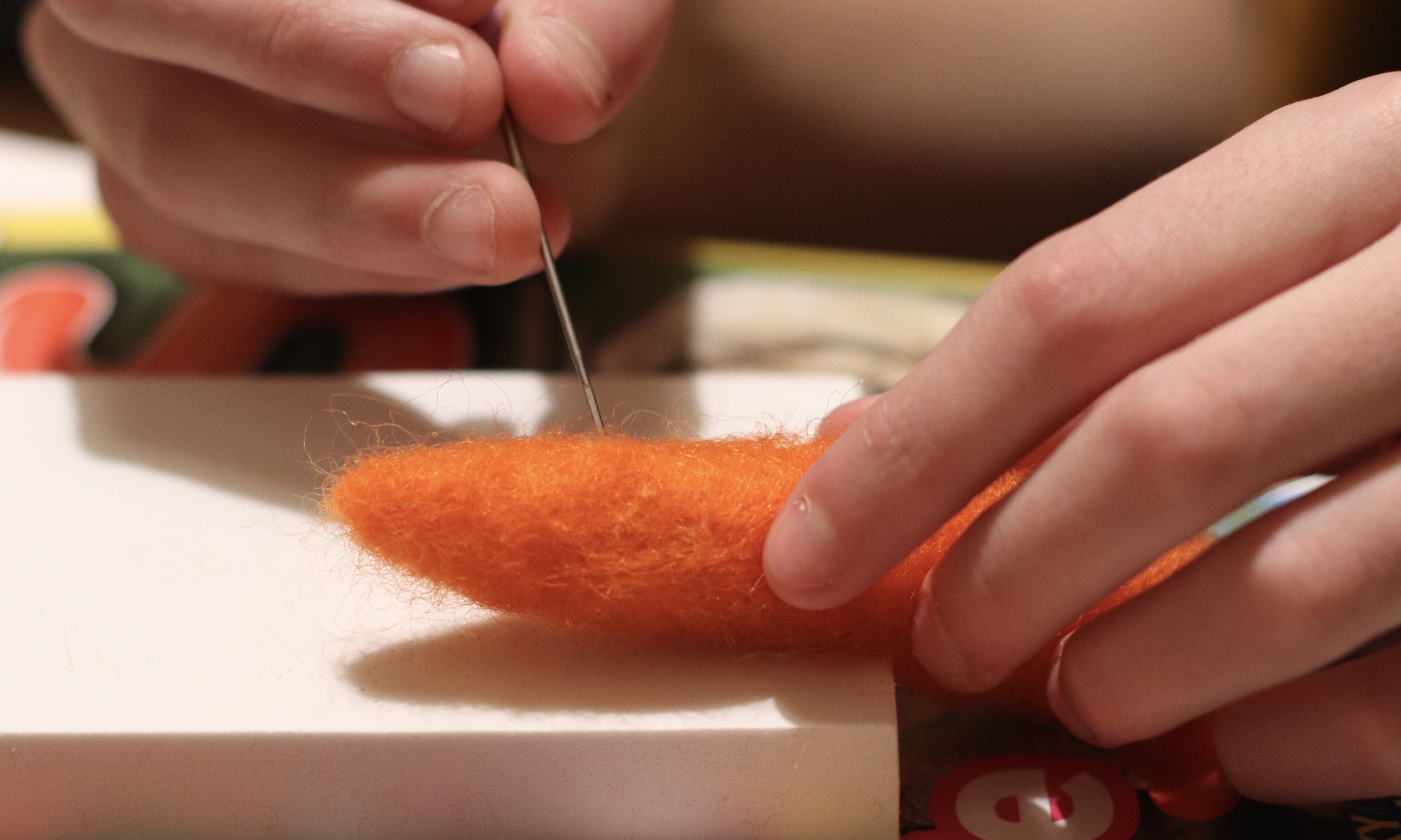 I read something a long time ago about a mom who straightened her daughter's knitting rows late at night. Friends told her that was cheating — she was robbing her daughter of something she truly made herself. I've never forgotten her response. She said evening out the stitches was just a little boost to help her daughter continue falling in love with the craft while she climbed the learning curve.
I think about that a lot. At our local paint-it-yourself store, there's a sign that discourages parents from helping their children. If they see parents helping too much, they will charge an extra fee. While I appreciate this sentiment, sometimes my child wants help. I am not about to say no if it will help her stay in love with creating.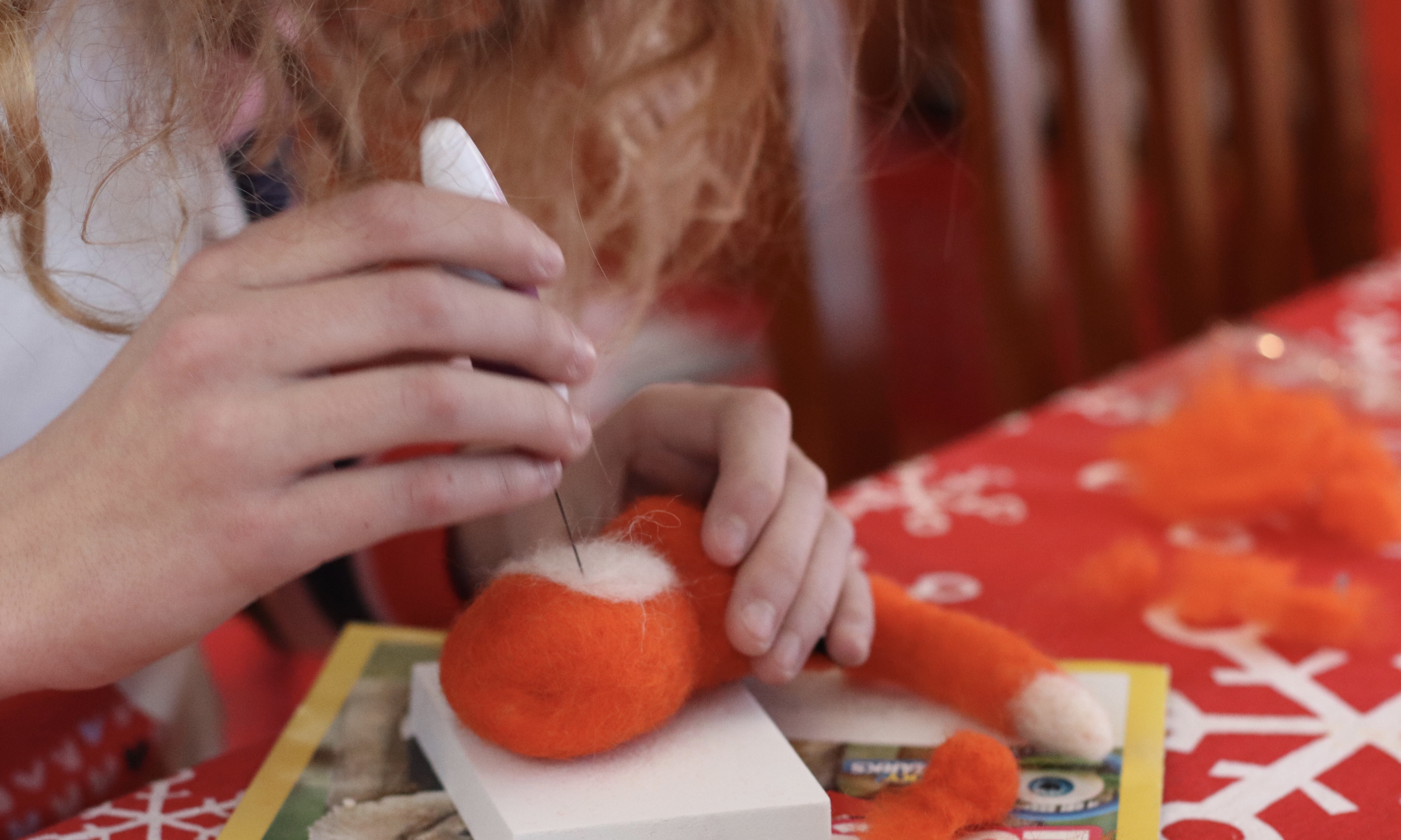 I always offer and I'm mostly turned down, but my daughter knows I'm there if she needs me. Sometimes it's adding a sharpie outline to Hogwarts crests because details on round surfaces are hard. Other times it's saving a felted fox from having a football-shaped head.
When we help children over creative speed bumps, we help them learn to love creating. When they see us struggle, and rip apart, and re-felt football-shaped heads, they see even adults don't always get it right on the first try. Sometimes your idea can inspire them to fix it themselves.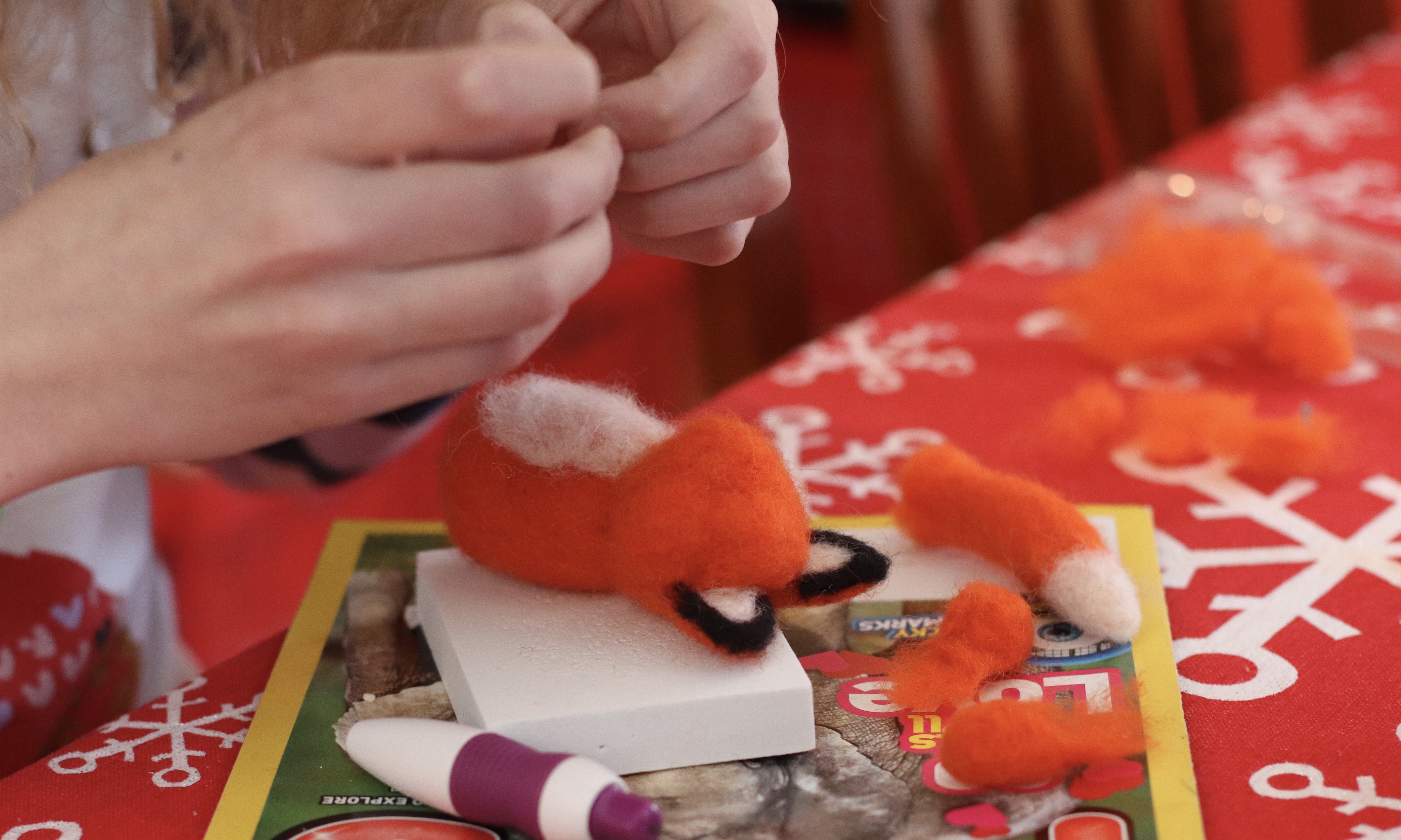 Then, when you're not paying attention, they're finished with a fox, a mouse, and working on a little chick. They have dug into your into your wool stash and book collection, and they no longer need your help. Well, maybe a little with the chick beak.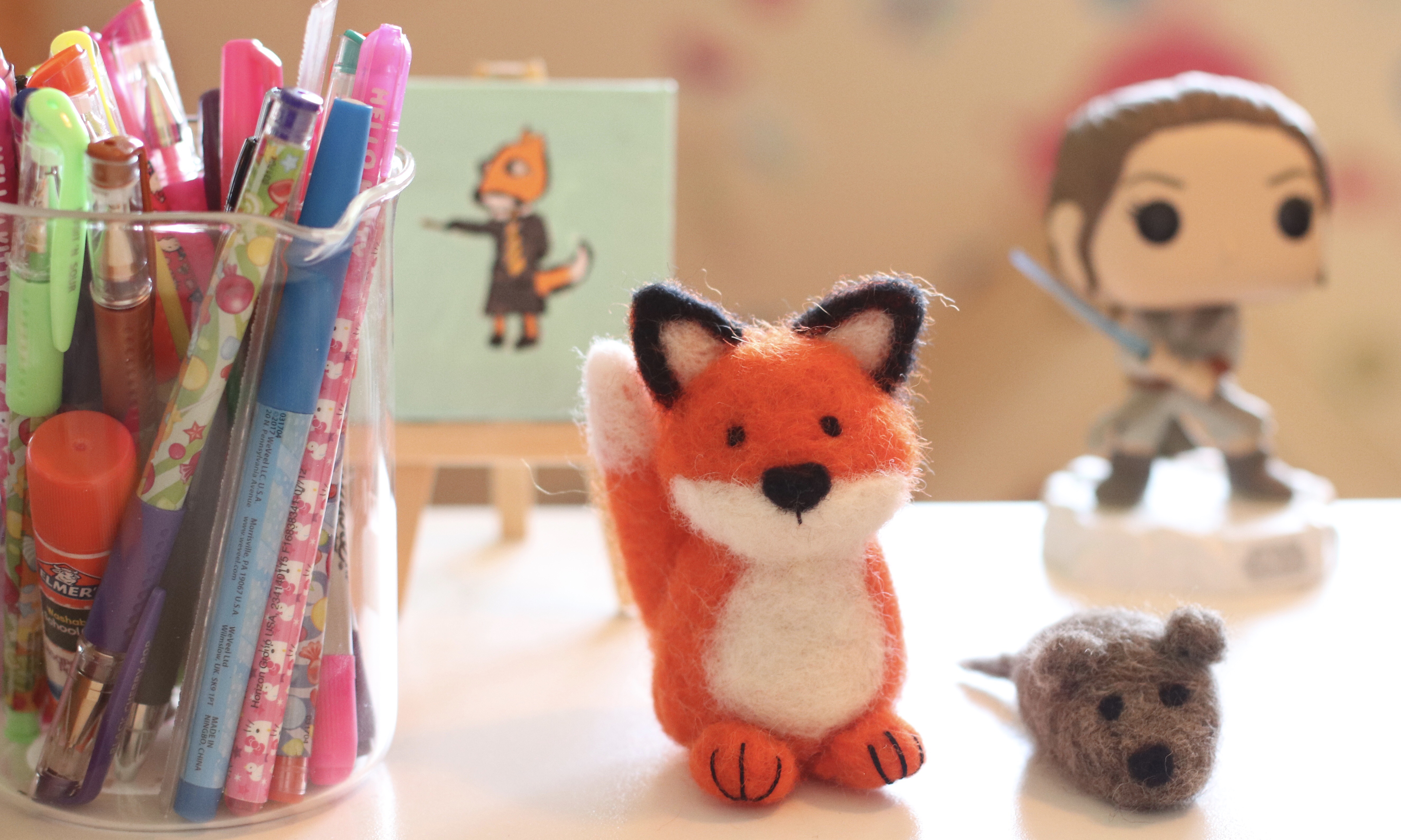 stash: This is the bag of wool I had in my stash. The mouse and chick patterns are from Kyuuto Japanese Crafts, the Fuzzy Felted Friends book. We upgraded to a better needle when the kit one broke. Little chick photo to come.