On Sunday we went to Roca Berry Farm with the Dawes to pick pumpkins. It was chilly and windy, but that didn't bother Bella and Mason one bit. (The adults had warm coffee, thank goodness!) It was a cute farm with lots for kids to do. Bella liked the flowers and running over the bridge best.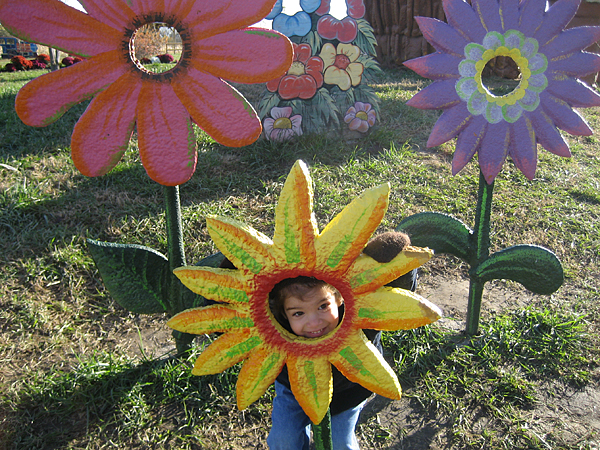 We took a hayride (hayrack ride if you live in NE) through the woods and picked our pumpkins right off the vine.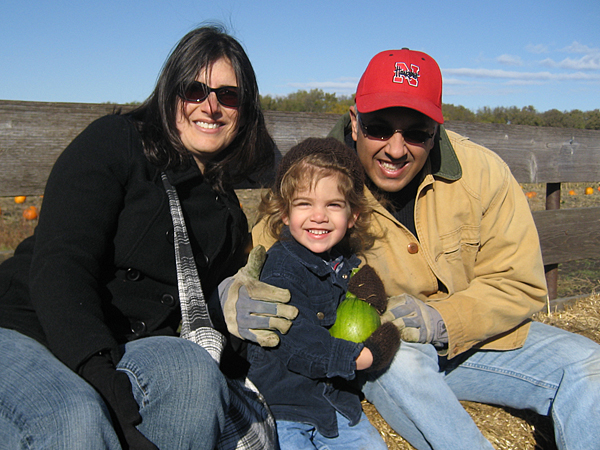 We picked a nice big orange one for our porch, Bella picked a little green one (which sadly is already turning soft), and bought some little gourds for the kitchen. I also bought a butternut squash and made soup and fresh bread for dinner. It was a beautiful day. You know your child has really enjoyed herself when she comes home with muddy pants and a smile so big it lasts all day.