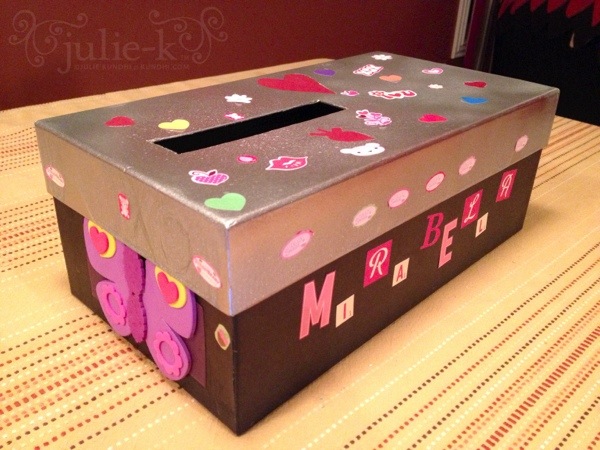 Sometimes the simplest projects are the best.
My daughter had to decorate a shoebox for collecting valentines in school. The most important detail: it had to have a trap door for removing the cards. My husband worked out the placement with her and did the cutting. I spray painted over the logos on the lid and provided some stickers for her name.
That's all it took to make our girl happy. Of course, she had to add a butterfly and more Valentine's stickers. You can never have enough stickers!
I have a feeling this box will be around for many years to come.