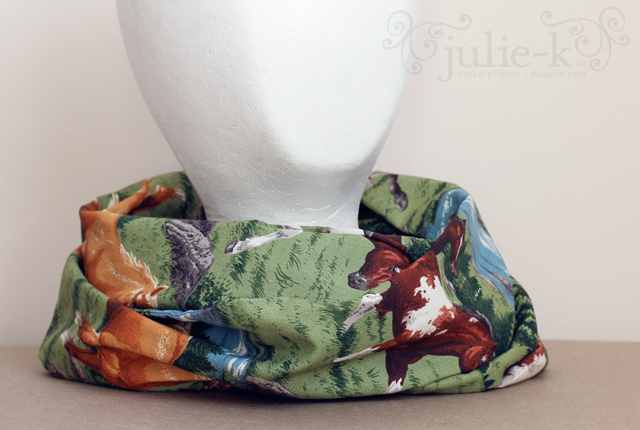 I've had this fabric in my stash for so long that I don't remember where I found it. It has always been destined for my sister-in-law who loves horses. I always thought I'd make it into a tote bag because it's a tricky print. Lay it out flat and it's kind of busy. I never imagined I'd make it into an article of clothing.
But then I happened across a pattern for a fabric infinity scarf and couldn't stop thinking about it. I dug it out, wrapped it around my neck and you know what? It looked really nice! I liked this pattern so much, I even set aside some brown and black flannel to make a scarf for myself. Now I just need to sew it!
resource: You can find the tutorial for this scarf over at The Cottage Home.