I guess it's safe to say that I'm addicted to double crochet clusters. Is there a 12 Step Program for that? Here are two more gifts I made for the holidays.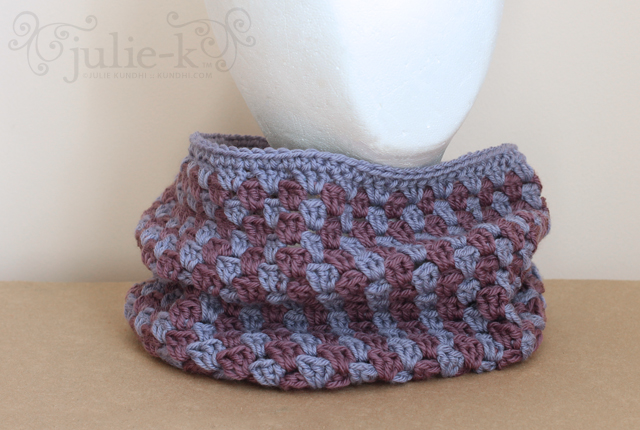 This is the one that started it all. The yarn is from my stash. I'm not 100% sure of the brands, but I can tell there's some merino wool in there. It is so soft!
I have had this single skein of Manos del Uruguay in my stash for a few years. You know how sometimes you just have to wait for the yarn to speak to you? It finally said "granny cowl" and turned out beautiful.
Coming up: the möbius and a fabric cowl.