the house that giacometti and biedrzycki built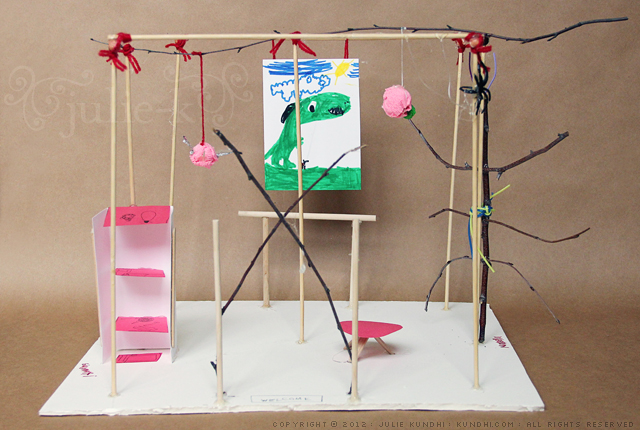 Last month my daughter studied the artist Alberto Giacometti. For her project, she chose to make a sculpture in the style of The Palace at 4 a.m.
Also during March, her school was learning about David Biedrzycki and reading the Ace Lacewing Bug Detective series. Although odd to some, it made perfect sense to me when she decided to fill her house with insects. We started calling them her Biedrzycki bugs.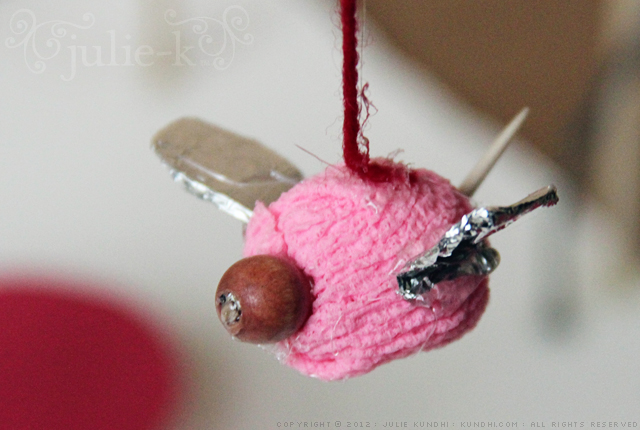 Most of the materials are wood: bamboo skewers, dowels, beads, toothpicks and sticks. There's also a bit of yarn, foil and clay. I'm not sure what the pink stuff is! I can tell you that one of the pink bugs is a bee and the other is a cocoon with a little green caterpillar sticking out. Also taking up residence is a walking stick and spider.
There's a front and back door, a shelf for holding books, knitting and crochet (yes! she drew yarn, needles and hooks on the shelves!), a table and a painting hanging on the "wall."
I'm constantly amazed by this girl of mine and can't help but wonder where her interests will lead her in life.