Comments closed. Congratulations Lawana!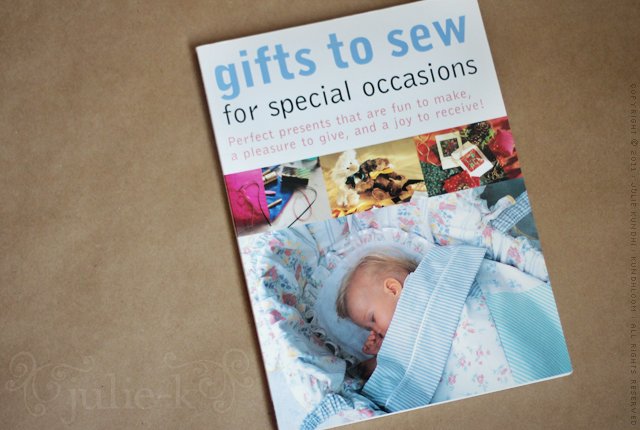 Let's start the week with a giveaway!
Gifts to Sew for Special Occasions is filled with lots of different great stuff. First off, if you've been swooning over the teepee on the cover of Growing Up Sew Liberated, you'll find a very similar pattern in this book. Some of my other favorite projects are:
• drawstring gift bag with circular base
• fabric roses
• teddy bear
• rag doll
• clothes for the rag doll
• hobby horse
There are also some cool projects to get your creative juices flowing:
• making embroidered brooches
• sewing with canvaswork
• sewing accessories out of grosgrain ribbon
• Italian quilting
• heirloom sewing
You can take a look at the table of contents and index on amazon.com.
How to enter: Leave a comment on this post. Just say hello or let me know how the weather is in your neck of the woods. It's cold and snowy over here.
Bonus entry: Share this giveaway on facebook, twitter, [insert your favorite social networking site here] and leave another comment.
I'll close comments on Saturday, December 10th. Shipping is free within the U.S. International folks are welcome to enter, but I'll need a few bucks via paypal to cover sending it overseas.