Comments closed. Congratulations Erica!
I've been decluttering a lot lately. The past few weekends I've focused on paper: books, magazines and outdated files. Yes, you read the first one correctly — books — and there are quite a few craft books. I pulled them from the donate pile and decided it would be much more fun to have a few giveaways. Everyone loves giveaways, right?
First up is So Easy…Home Sewing: 25 Fabulous Items to Make for Your Home.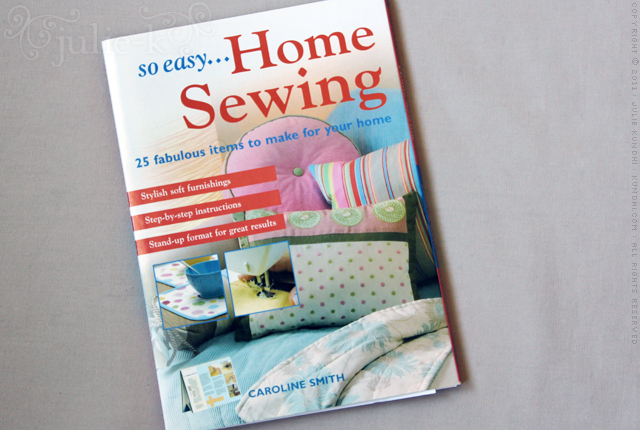 from amazon:
It covers all the basics, starting with the seams and hems, through to piping and borders and tassels and trims, with helpful information about fabric selection, stitches, a sewing machine guide, the essential equipment, scissors, notions and other tools, needed to get started. The book is set up as a series of workshops enabling the sewer to first learn the techniques involved and then go on to create simple projects using those techniques.
You can take a look inside the book on amazon and see both the table of contents, which lists the projects, and the index. Here's a look at some of the projects.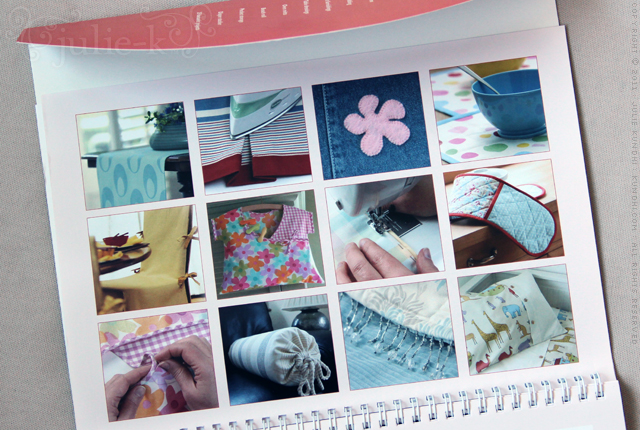 How to enter: Leave a comment on this post. You don't need to say anything but hello, but I'm curious if anyone else out there has been decluttering. Do you do it regularly? Once a year? Once a decade?
Bonus entry: Share this giveaway on facebook, twitter, [insert your favorite social networking site here] and leave another comment.
I'll close comments on Monday, November 14th. Shipping is free within the U.S. International folks are welcome to enter, but I'll need a few bucks via paypal to cover sending it overseas.
If sewing isn't your thing, don't worry. Next up will be a knitting book. Good luck!