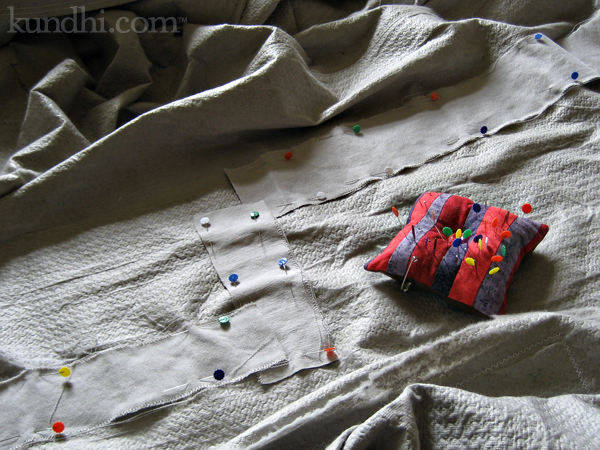 Severe weather is finally here in Nebraska and my creative space is filled with some not-so-creative sewing.
In the Spring, we stuff blankets under this cover to protect our car from hail. We got lazy last winter and left it on all year. The Nebraska winds nearly shredded it to pieces.
Now the weather radio alarm is going off and all we've got is a giant rag. I grabbed some canvas from my stash and started sewing patches. I gave up after fixing the biggest holes. It's good enough to hold some blankets in place. That's about it.
My husband asked if I could use the old cover as a pattern to sew a new one. Ha! I've taken on some crazy projects, but I think I'm going to pass on this one.
garage sale find: The canvas came in a tub with a bunch of muslin. I almost tossed it because it had spray paint stains on it. Now there's hardly any left. I've made all sorts of heavy-duty patches with it.
Creative Spaces have a new home. Stop by and play along!