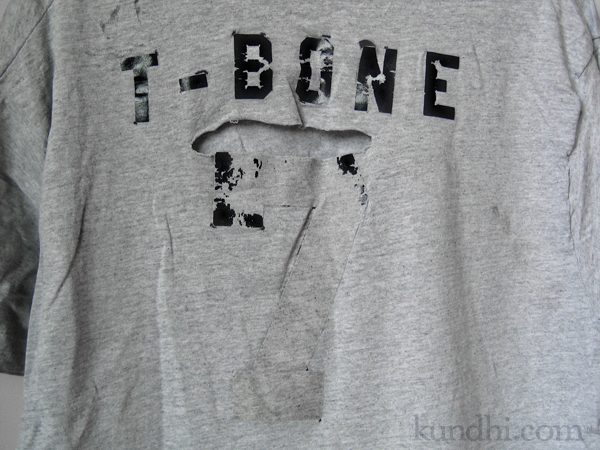 This is one of those shirts that has been saved over the years because of sentimental value. Every time my husband makes a recycle/donate pile of old t-shirts, it always makes the cut — even after the giant hole. I decided I'd fix it up for him. It's way too thin to be worn much longer, but it can at least be made into something else if he wants.
Believe it or not, this is the first time I've done a reverse appliqué. I figured it would be the best choice because the fabric was already ripped. I filled in the peeling letters with a Sharpie marker. I'm still mending the holes above the letters. (Just when I thought I was finished sewing up holes!)
stash: Blue fabric from another shirt I'm planning to upcycle.