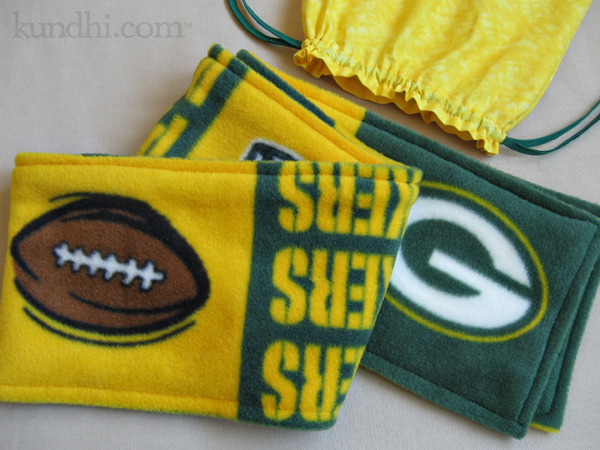 This weekend was filled with birthday celebrations. Saturday we attended a surprise party for my friend Wanda, who is a serious Green Bay Packers fan. She loves scarves so the decision to make her a football scarf was an easy one. I knew exactly how I wanted this to look and it turned out just right. I love when that happens.
I bought the fleece new from the fabric store. Wow! It's been so long since I've done that! The Packers-inspired gift bag fabric came from my stash.
This was one of two mystery gifts I was working on last week. I'll post the other one tomorrow.