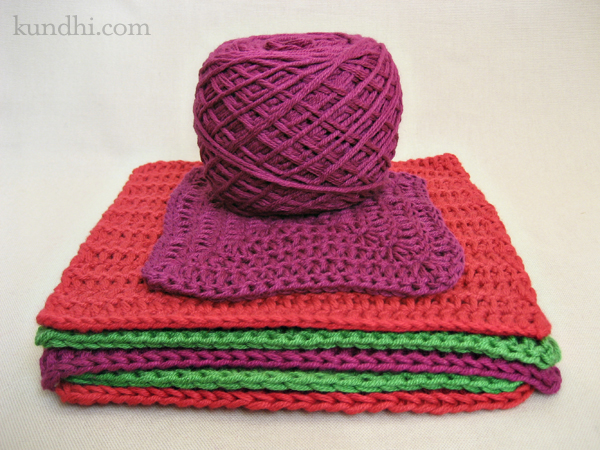 My Land's End Share the Warmth squares are due at the end of the week. I didn't finish as many as I would have liked. My wrists are feeling better — thank you for all of the well wishes — but the past few weeks have been slow-going.
Before this project I had three squares finished. I completed six for this particular project. That leaves three more before the end of the year to make my goal of one a month for 2010.
Have you been working on any charity projects?
Check out other finished projects over at the Fave Crafts blog.