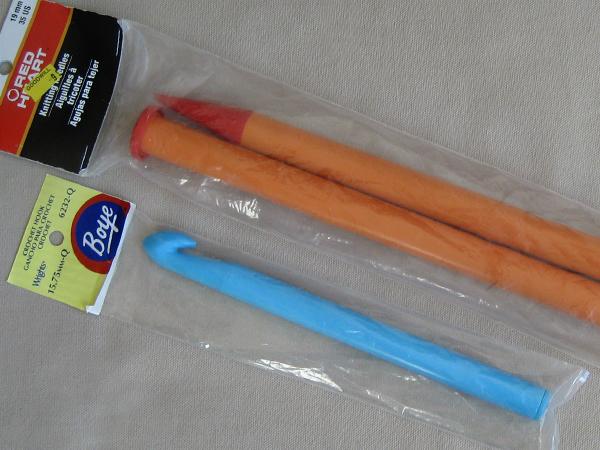 …judge me by my size, do you?*
I've always wanted to try knitting with a set of really big needles.
Do or do not… there is no try.*
Whenever I see them in the craft store I wind up passing them by because I've already got too many things on my to-do list.
The other day in the thrift store, when I was buying the black and white sweater, I happened upon this set and a big hook, too. At thrift store prices, I couldn't pass them up. The needles are US size 35 and the hook is a size Q.
My wrists are starting to feel better. These might be the perfect way to ease back into things. I'm thinking Purl Bee's Eleventh-Hour Scarf with some Manos del Uruguay from my stash might make a nice weekend project.
What crafty projects do you have planned for the weekend?
*Yoda