So far this has been the easiest refashion ever. The original skirt was ankle length and had these weird suspender-like ties sewn inside the waist. I'm leaving the bottom edge unfinished to see if it adds a little interest to the plainness of the solid, straight style.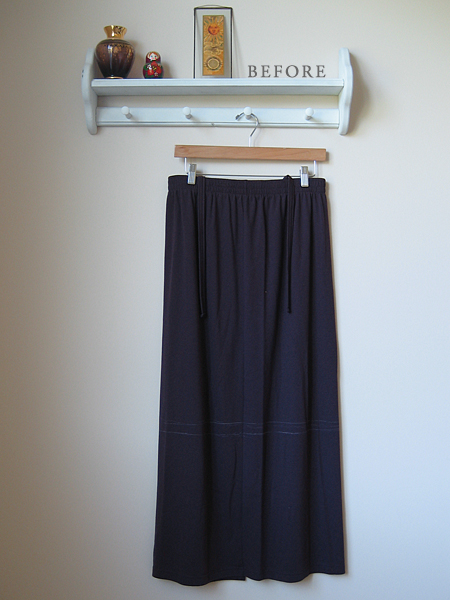 Just in case it doesn't turn out as I hope, I left myself an inch at the bottom to clean up and hem. So the top chalk line is where I want it to hit my leg and the bottom chalk line is my cut line. I simply cut at the bottom line and put it on to wear. That's it. Oh, and I snipped those silly suspender things off.
I'll keep you posted how the edge turns out after a few washes and if I decide to do a clean hem instead.
thrifted: another 99 cent sale skirt transformation