I'm only on my second project and I'm already not following the directions. That didn't take long! In my defense, it was because I wanted to learn something new.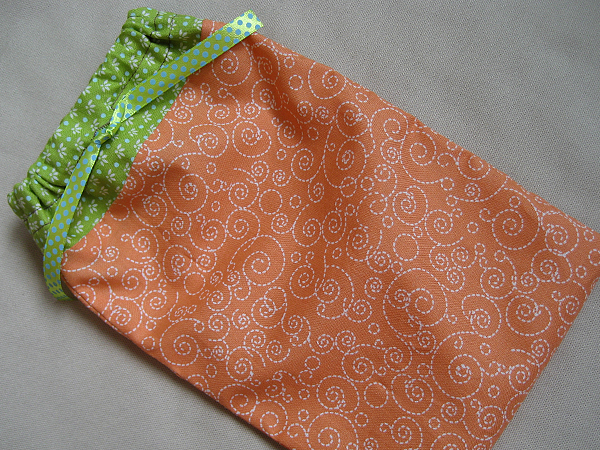 The project calls for a hand-sewn buttonhole, but I already know how to do that. I'm embarrassed to say, however, that I didn't know how to use the buttonhole setting on my machine. How I managed to tackle zippers, but avoid buttonholes is beyond me. It's so easy.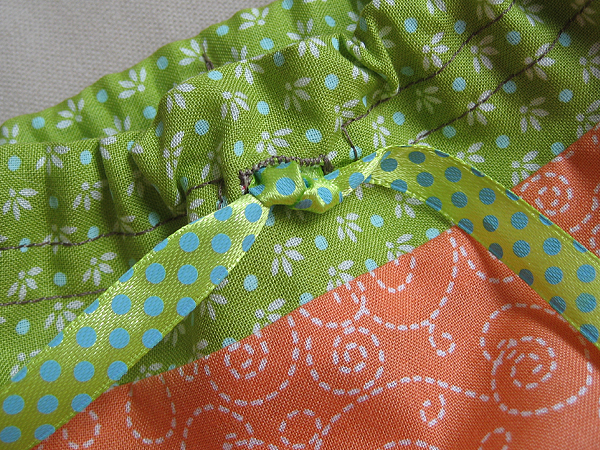 I also put a few stitches at the back of the casing to keep the ribbon from sliding out. That's because this will probably go to my daughter for storing her magformers.
stash: Fabric from fat quarter bundle. Matching ribbon from somewhere else completely. They coordinate really well, though!