I was all ready to post about something else when this sweater literally came over to my house and never left. My friend Tana is destashing some of her hand knit sweaters. I told her I'd be interested in the cardigans and she stopped by this afternoon with them. There were a couple of pullovers in the bag, but I'm constantly hot/cold/hot/cold/etc. and don't wear them much anymore.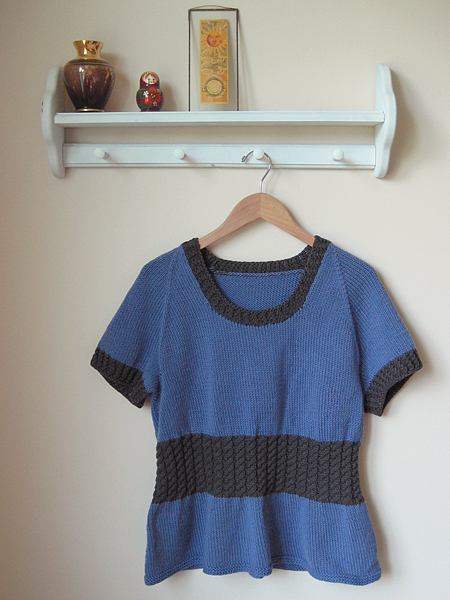 I couldn't stop looking at this one, though. It was such a lovely color blue. I loved the gray accent. I didn't think I'd ever wear it, but Tana said I could do what ever I wanted with it, so you know what happened next, right?
I've abandoned that silly vintage wool for now and have started making the Chromium Star blanket out of this yarn instead. It is already turning out much better than I had even imagined. Thanks for the two fabulous cardigans and this wonderful yarn, Tana!
reuse: Hand knit sweaters are such a joy to unravel. They are always seamed together with such care. I wish all sweaters unraveled this nicely. I didn't lose one bit of yarn!