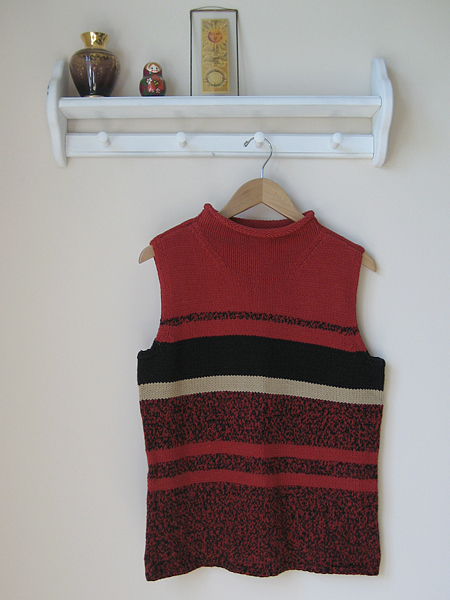 Last weekend I hit a few church sales that turned out to be a total bust. I decided to stop by Goodwill on the way home just to window shop. (Hey, I was in the neighborhood!) Not only did I find this great sweater, but when I checked out it rang up half price!
I have been thinking of making some Nebraska football inspired (i.e., red, red and more red) accessories for my shop in the Fall. I really like the black and red plied yarn for Husker Blackshirts fans.
recycle: The sweater is a super soft cotton/acrylic blend with perfect seams for unraveling. Score!