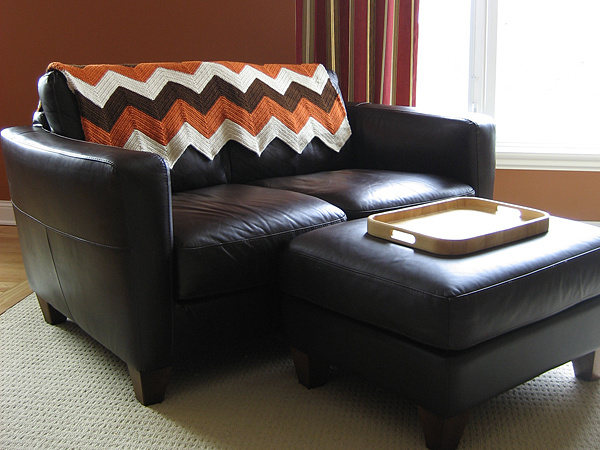 I miss posting about my thrifty finds, but there aren't as many during the winter months. Most of my great scores come from church and garage sales, which generally happen in the spring and summer. Last week I went to Goodwill's 99 cent sale looking for clothing and never expected to come home with this handmade blanket. It matches our walls, couch and carpet perfectly. And it is so warm! Just in time for another snowstorm.
The wooden tray on the ottoman was also a thrifty find from a few months ago, still with the tag! We don't have a coffee table in this room, so we use it to hold drinks (and popcorn!) when we snuggle in front of the television.
thrifting: Blanket cost $6. Kind of expensive for me, but it's just so perfect. Tray was $2.