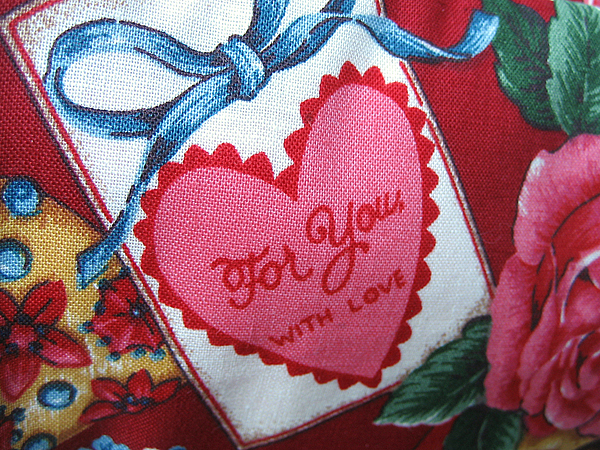 This fabric is a little more kitschy than my usual style, but I really love it. Valentine's Day is just around the corner and I wanted to make something fun. I couldn't bring myself to cut into all of those cute hearts, so I used the entire piece for one big bag.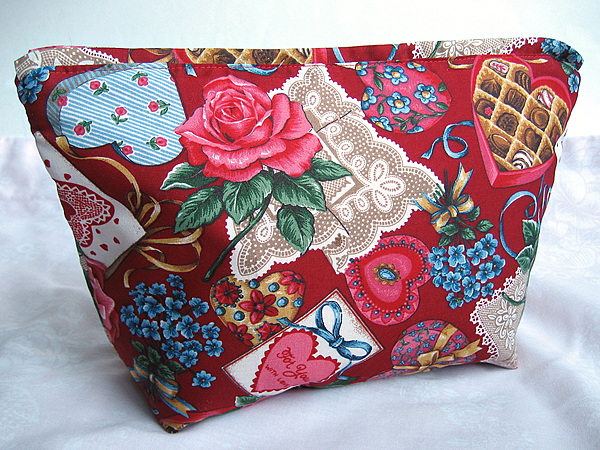 Some would say it would be great for cosmetics, but it can easily hold two skeins of yarn and knitting/crochet notions. I used fleece for the interfacing, so it stands up on its own, but it's still soft. I'm tempted to keep it, but right now I've got it up in the shop. (I can't keep everything I make!)
thrifting: This fabric came from The Grandmother Stash, same as the pink eyelet quilt.