Once I decided to crochet some stars for a garland, I started seeing stars everywhere. Isn't it funny how that happens? My favorites are these totally adorable granny stars.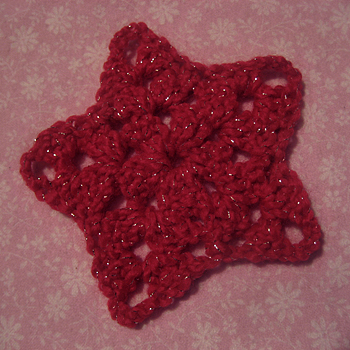 I've ditched my Chromium Blanket stars for these. They work up a lot faster and are so much fun! If you crochet, you should really give one a try.
inspiration: tutorial from The Royal Sisters, multi-colored stars by Lucy over at Attic24, Sarah London's garland, and Emma Lamb's wee flowers and stars.