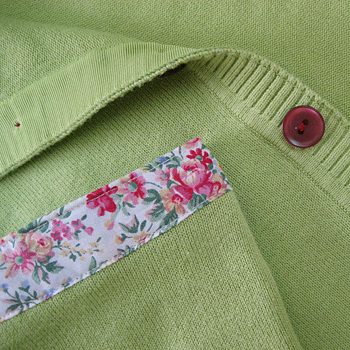 These flowers and buttons make me so happy! I am just in love with this cardigan refashion.
I found this Talbot's sweater at a church garage sale. It was in really nice condition. The button bands were even backed with grosgrain ribbon! I knew right away this would be be a summer cardigan and I had everything I needed in my stash.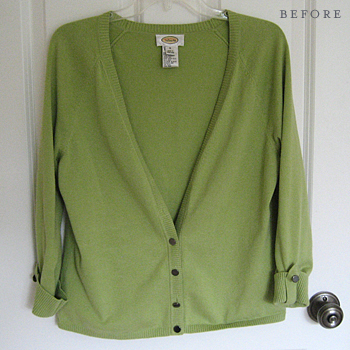 The original sweater looked kind of sad. The buttons were nice, just too heavy for the knit fabric. (I've saved them for another project.)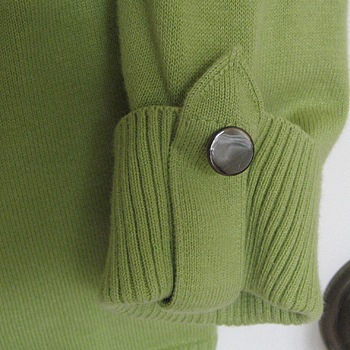 The tabbed sleeves were a bit much. They needed some brightening and lightening up. This is definitely a case of less is more. Here's what I did:
Removed all of the buttons and threw it in the wash. Let it dry flat.
Cut off the tabbed cuffs and made 3/4 length sleeves. (Note: I sewed two zigzag seams above and below my cut to keep the pieces from unraveling.)
Made some trim with my bias tape maker and stitched it over the raw sleeve edges.
Sewed on new buttons.
This is a fast and easy way to update outdated sweaters. I may even take a look at the sweaters in my closet and see what I can do to brighten them up, too!
refashion: Sweater came from church garage sale. Floral fabric was from my "free" stash. Buttons from a thrift store score.