Remember the little peek I gave you of the custom cashmere bag? It's finished!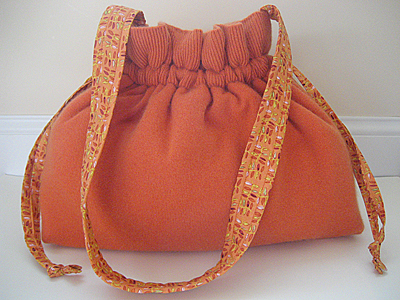 It's based off of Simplicity 3531. My friend gave me the pattern to let me know what she wanted. Problem with working with sweaters, though, is that the sweater dictates the pattern, not the other way around. I was worried that it might not turn out exactly how she wanted.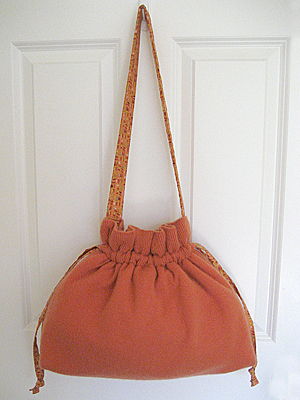 I think it looks better than ones pictured on the envelope. I was most concerned about the drawstring, but the cashmere ruffles up nicely.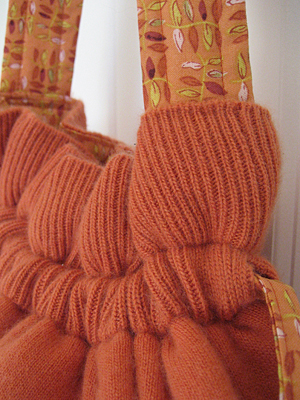 I like it so much, I'm thinking about making a few more.
refashion: custom bag for a friend, sweater was thrifted, she provided the coordinating fabric