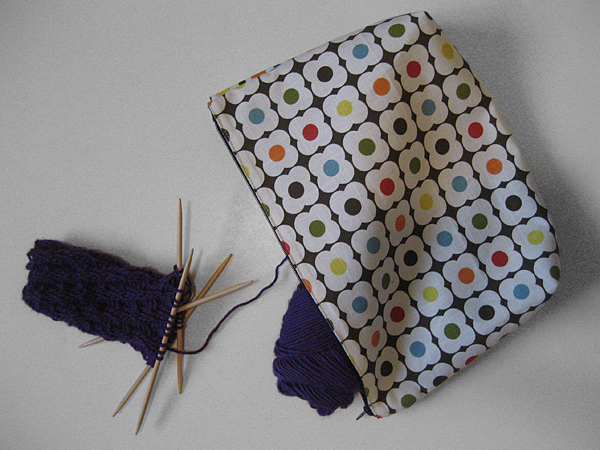 I found this cute Orla Kiely placemat at Target a few weeks ago and wanted to make something quick and easy for my knitting. Because the edges are already finished, I only needed to sew four seams. If you want a gusseted pouch, you can sew two more seams. Either way, it's a very fast and easy project.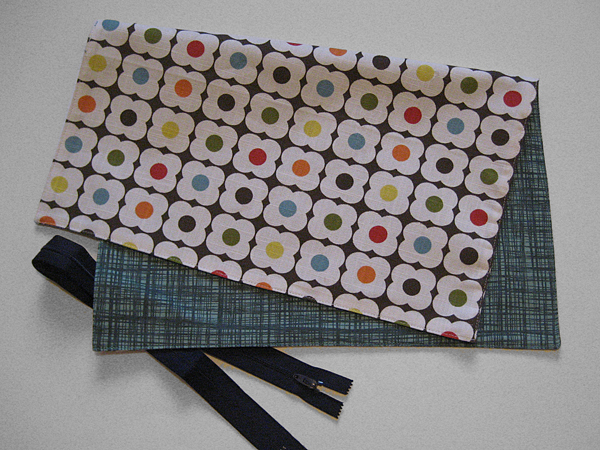 Materials
a placemat (mine was 14 x 17 inches)
a zipper that's at least 14 inches
coordinating thread
heavy duty sewing needle
zipper foot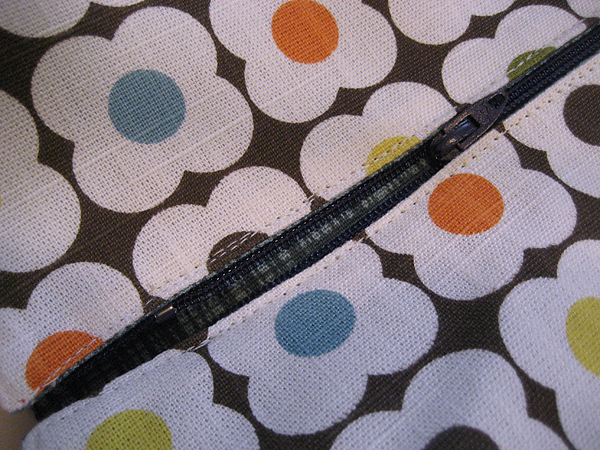 Using your zipper foot, stitch each 14 inch side to the zipper, beginning and ending 1/2 inch from each side.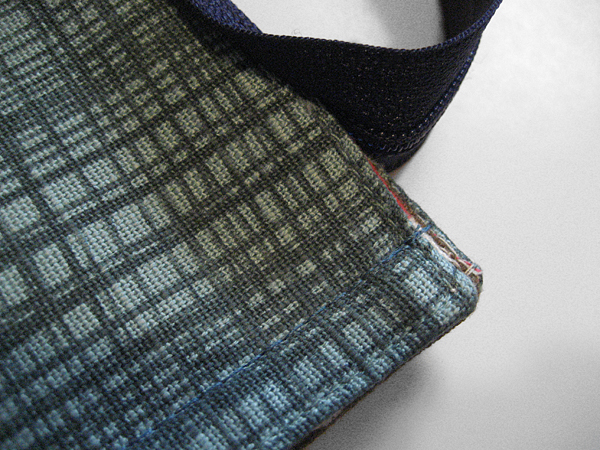 With the zipper halfway open, turn the placemat inside out. Sew your side seams while holding the zipper out of the way. (This is why you left 1/2 inch unsewn on each side.)
Turn the placemat right side out and you're done! If your zipper was longer than 14 inches, you can trim the extra.
Optional Gussets
Box your corners, but don't trim. The triangles are small and won't take up much room. Plus, you'll have no raw edges that might unravel.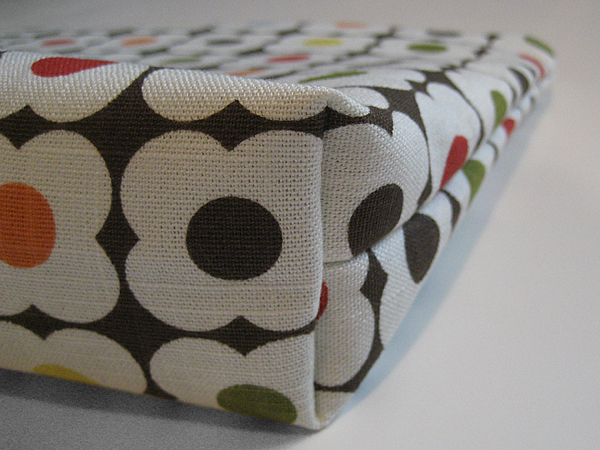 Want to see more projects using Orla Kiely placemats? Thimbly Things made a cute purse with hers and linked to a bunch more adorable bags.
refashion: Using finished items like placemats make your projects fast and easy because your edges are already finished.
Thanks to Whip Up, Craft Gossip and One Pretty Thing for linking to my tutorial. Subscribe to my RSS for more crafty goodness!