UPDATE: I'm crossing out items as they are taken.
I'm giving away some fabric to either FreeCycle or the People's City Mission and thought I'd check with my crafty blog readers to see if they wanted any of it. Most of it is from a garage sale. The guy was a fashion student at UNL. He said it is all "designer" fabric, but I have no idea what that means. There are no labels. I don't know what the content of the fibers are, either. I'm guessing most are synthetic unless I've noted otherwise. But, hey, it's free! All I ask is that if you are not local, you pay for shipping and handling. First come, first served. I'm also posting this on twitter. Click the images for larger sizes.

I also have a Big Box of Scraps. Felt, cotton, polyester, denim, silk, lace. Some big, some itty-bitty. (Good for appliqués?) It's heavy. I could stuff it all in a flat rate box if you are interested.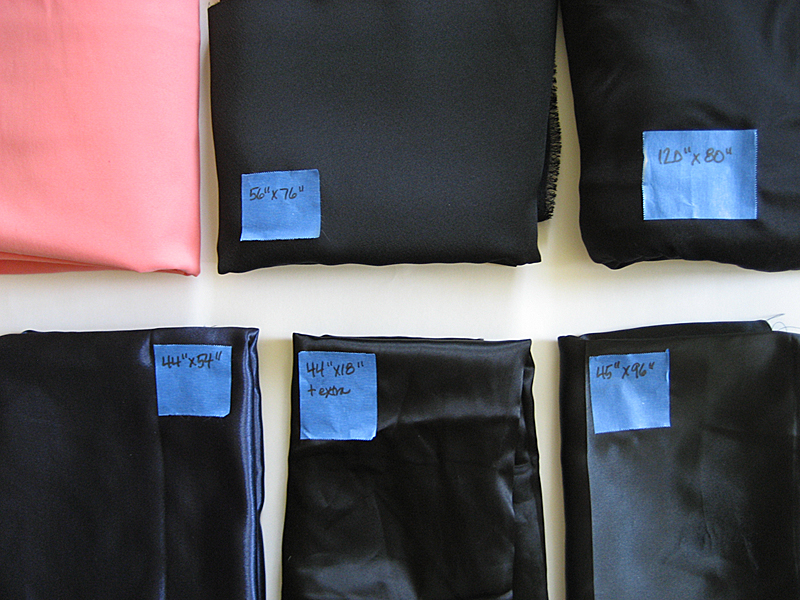 watermelon perla: 180″ x 52″ – good for curtains or chair covers
black: 56″ x 76 " – nice drape
black: 120″ x 80″ – nice drape, lighter weight than the above fabric
navy: 44″ x 54″ – satin-like shine on one side, dull on the other side
black: 44″ x 18″ plus a little extra – satin-like shine on one side, matte on the other
black: 45″ x 96″ – satin-like shine on one side, matte on the other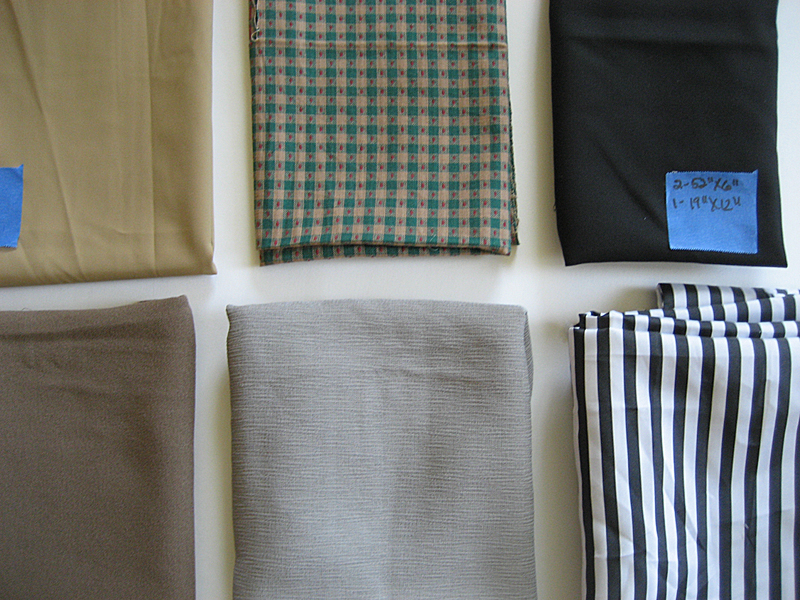 tan: 50″ x 18″ plus a little extra – light weight
brown, green and red: 22″ x 13″ plus a little extra – appears to be cotton
black: two 52″ x 6″ pieces and one 19″ x 12″ piece – appears to be cotton
brown: 56″ x 8″ – this is really soft and would make a nice scarf
gray: 58″ x 13″ – this is really soft and would make a nice scarf
black and white: 58″ x 48″ – taffeta like, shiny on one side