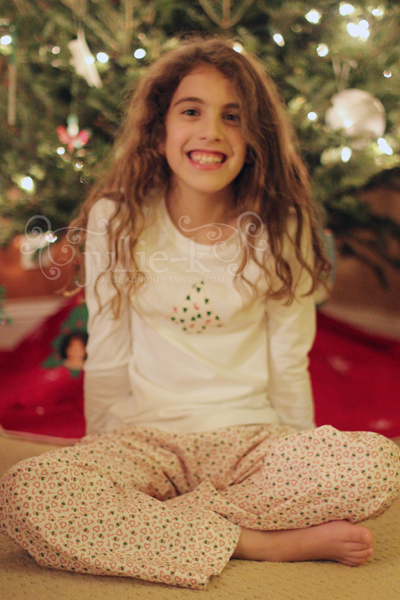 We are at a frustrating time where clothes that fit her in the body are way too short and those that are long enough are too big everywhere else. I have a longer story to tell about a fancy red dress and elf pajamas with only boys on them, but the shorter version is last night she asked me if I would make her some Christmas jammies today.
I really winged it. I had to let my perfectionism go. Also, my serger is awesome. Whipped the pants up between lunch and Christmas Eve mass. Appliquéd the tree on the shirt while she was in the shower. I'll post better pics and links to helpful tutorials soon.
Merry Christmas to those who celebrate!