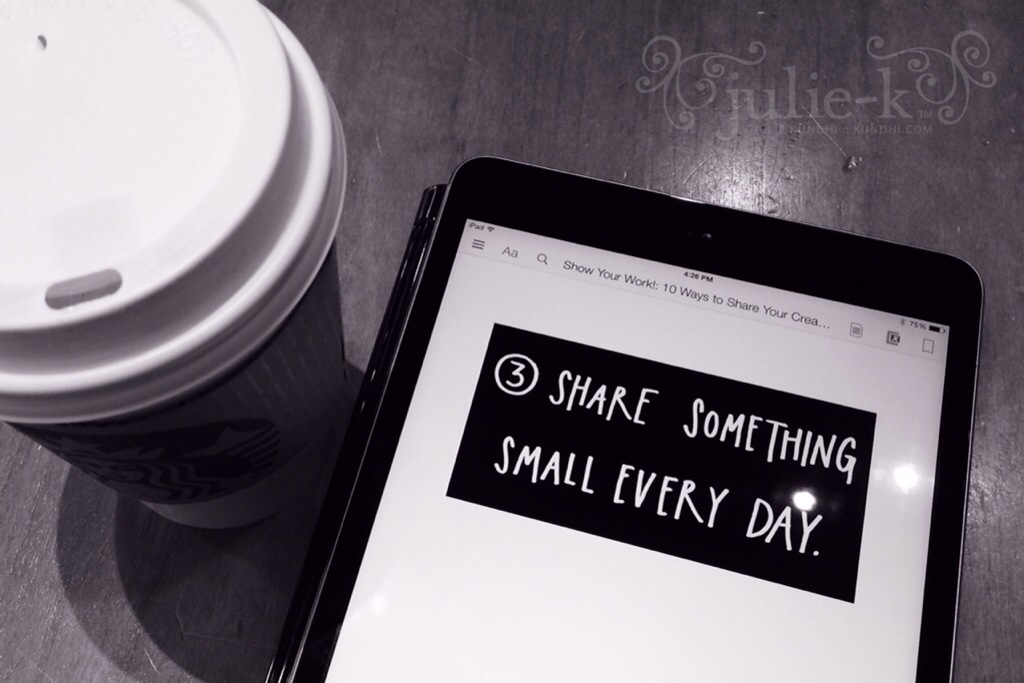 Every once and awhile I need a break. I think it's important to embrace those times and let myself recharge, but afterward there's always that awkward period of starting up again.
I just finished reading Show Your Work! by Austin Kleon and it reminded me that sometimes you have to just start doing. If you're not doing, talk about what you want to be doing or wish you have time to be doing.
(I could probably fill post after post with what my daughter is doing. In fact, I just might do that. She's a creative machine, that one.)
I highly recommend both of Kleon's books: Steal Like an Artist and Show Your Work! If you don't know him, there's plenty on his website to dig into. It doesn't matter what your passion is, his message is universal: do good work and share it with others.